To log into Acubiz, you must be created as a user of the system. In case of doubt, please contact your company's Acubiz administrator/contact person to learn more about your options.
Also read: Web address (URL) for Acubiz login on the web
Make sure you are on the company's internal network. If you work outside of your company network, you should probably have enabled a VPN connection.
The first time you open for Acubiz you must identify yourself with your email address.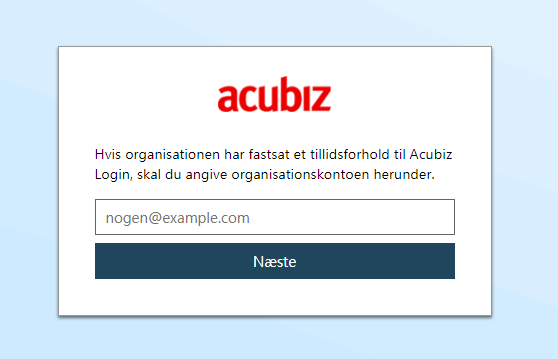 You must enter your e-mail address and press næste.
Then enter your company's login information, such as when you log in, in the office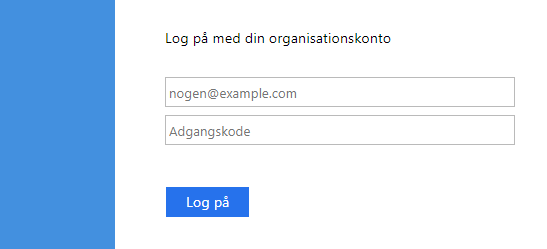 You will now be verified for login and next time you open Acubiz you will be logged in directly.