If dimensions (department, project etc.) are used, there can be set different requirements for completing these dimensions at the time of settlement.
There may be situations where the requirements are different per. account and thus individual setup can be made in the account plan.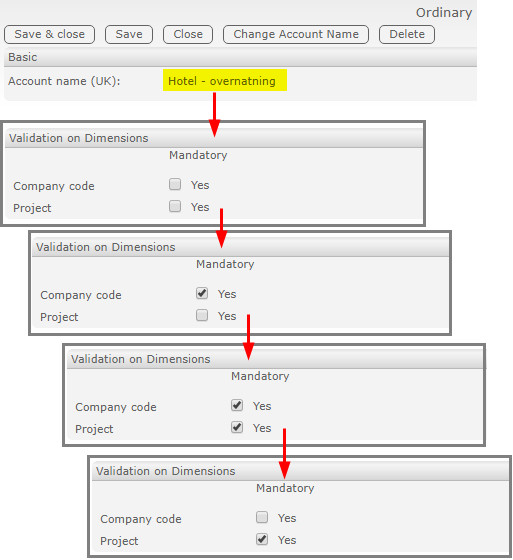 The figure shows the various combination options for the account "Hotel - Accommodation".
This will activate immediately:
Acubiz EMS (web)
APPS (CAPTURE)