Data from Acubiz is divided into two areas
Posting to ERP
In export formats, the data structure is the same across the different export types. This means that all export types contain the same number of columns, but whether the different columns provide data depends on the export type
Export types:
Preregistration (provision) (first 31 columns)
Costs (first 31 columns)
Invoice (first 31 columns)
Cash advances (first 31 columns)
Vendor Invoices (IMS) (all 38 columns)
The export types consist of 31/38 columns with the following information. All postings contains 2 lines - one debet and one credit line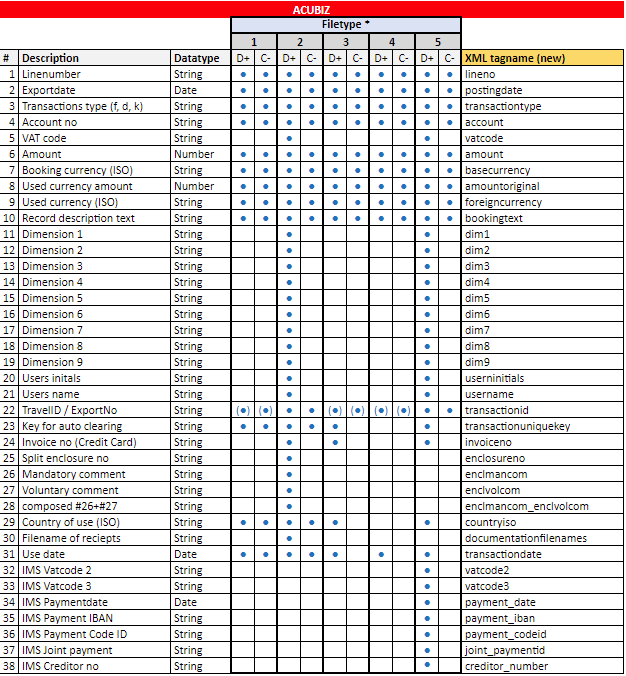 Salary related data
There are many different payroll systems but basically a file with payroll related items is relatively simple. One line is delivered per. transaction.
Export types
File with time registrations
File with employee outstanding (driving, diets and outlays)

By default the following applies:
CSV files contains no headings in the file.
All columns are provided in all export files, but the content differs
Not all values on the debit line are repeated on the credit line (e.a. VAT code, Dimension data, Initials, TravelID, Enclosure no
See attached field description