The Acubiz One menu is tailored to the features you have available - so your menu may look different.
Press the menu icon to bring up the menu (or swipe in from the left side of the screen)

The menu is shown: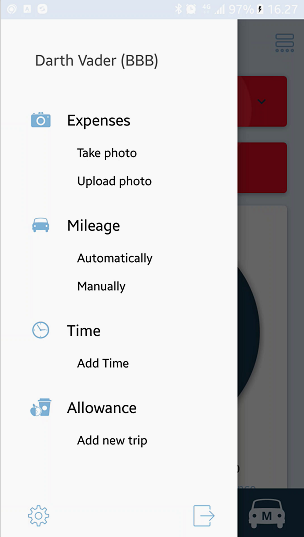 Here you can choose the features you want.
At the buttom select settings

or log out

.