If you have used cash or your private credit card for quarterly related costs, you must make a cash payment. You must have your money back.
You open the camera and focus on your receipt.
(1) Either by using one of your quick features from the Dock area

(2) Or, open the menu and select TAKE PICTURE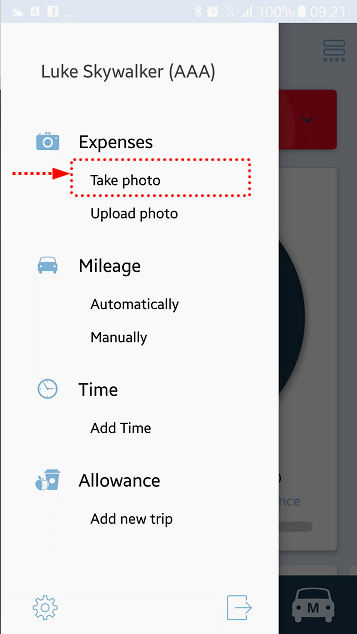 The camera is activated. You must give Acubiz One permission to use the phone's camera.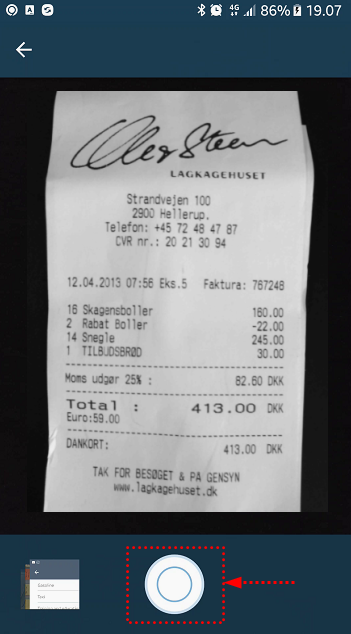 Press the SHUTTER button to take the picture. Depending on your settings, the Acubiz One will try the following:
Finding Receipt: Cropping the image so disturbing items are removed around the receipt
Finding amount: Technique that passes the receipt and finds the total amount
Once the picture is taken, save it.

Note. Always check if the receipt is legible and that all information is included. It is your responsibility that the receipt can be used as the correct documentation.
(1) Add extra receipt.
It is possible to attach more receipts per. transaction. Press + and repeat the previous process until all your relevant receipts are attached.
(2) Remove receipt and start over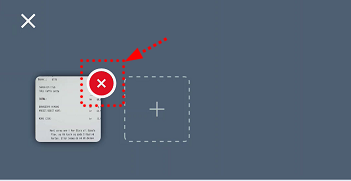 (3) Make settlement
Then you enter the appropriate information you can indicate about your current costs.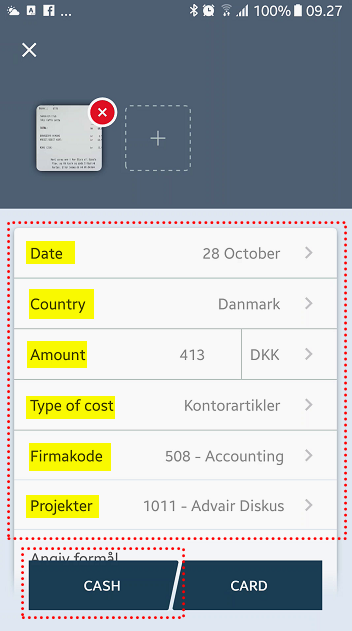 Here you select the CASH button as this is a cash expense.
Please feel free to see this video description also: