If you use your own car for business purposes, you can make your driving registrations via Acubiz One. There are 2 ways to make your registration.
Automatic registration
Manual Registration
Make automatic registration.
Touch the Auto Mileage icon directly from the Dock area

Or choose directly from the menu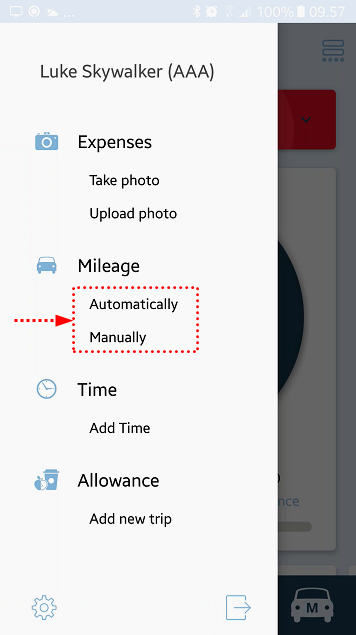 Press the START TRIP button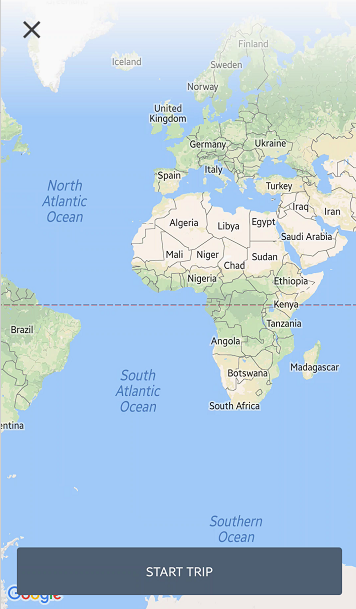 Note: Remember to allow Acubiz One to use the phone's built-in GPS device.
When you have driven to your destination, press END TRIP

A page will appear giving you an overview of the trip.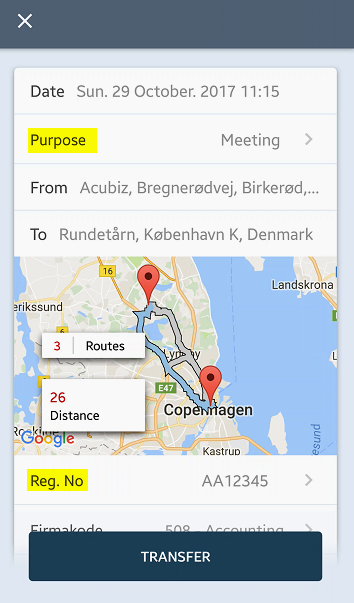 Remember to fill in PURPOSE and REG.NO before pressing TRANSFER
Make manual registration
Tap the Manual Drive icon directly from the Dock area

Or choose directly from the menu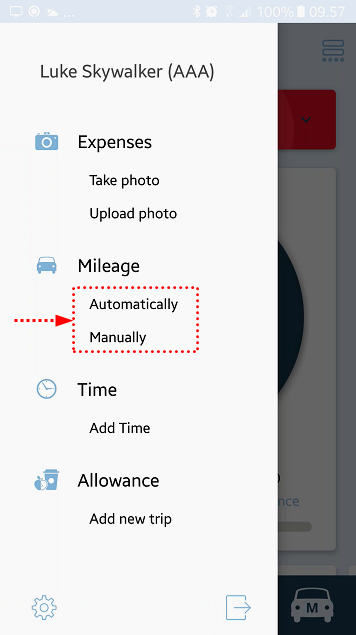 Start typing where you are driving FROM. Here, Acubiz One will provide search results based on your entry (data from Google) where you select the correct result from the list. The more you enter, the more accurate the search results will be.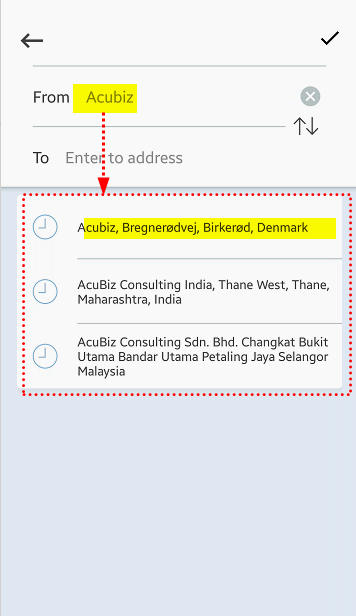 Select the correct address and do the same with the TO address.
When both the TO and FROM addresses are entered correctly, Acubiz One displays an overview of the available routes.
You can select the right route by touching the highlighted routes. The blue route is the one chosen.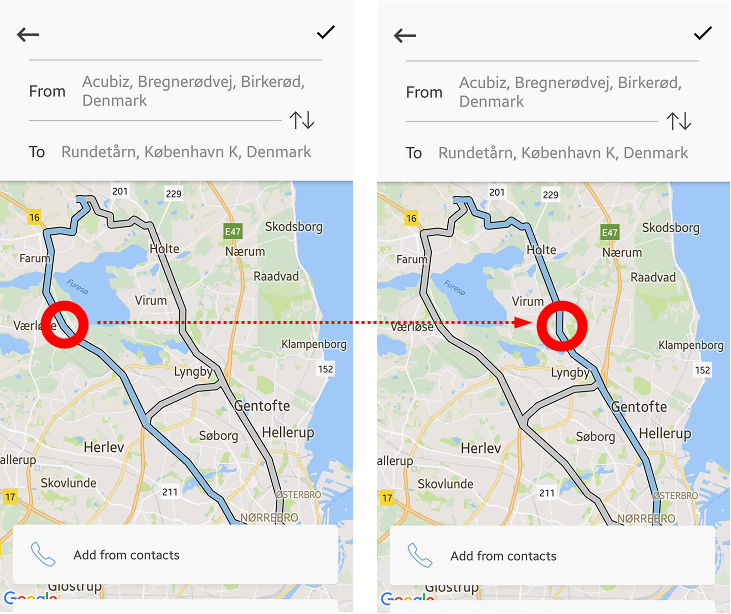 Finish by touching the checkmark in the upper right corner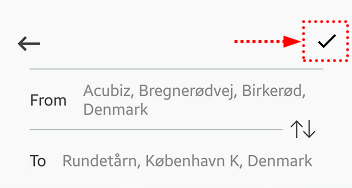 The last picture is a complete overview of your choice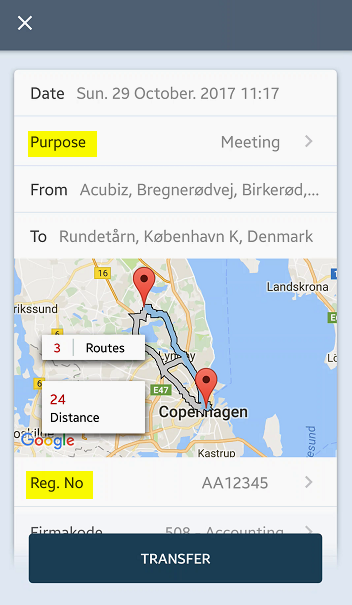 When done, press TRANSFER.
Once the transfer is completed, you will be able to see your drive in your Dashboard right away.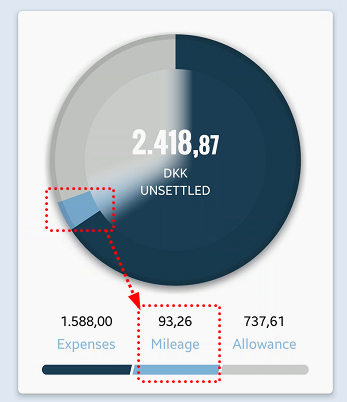 As well as in your historical data at the bottom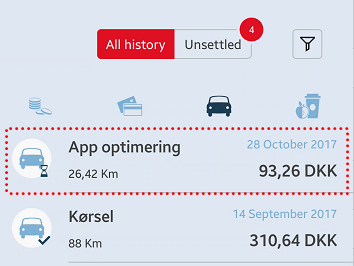 Please feel free to see this video description also: