Creating a split account is the same as an ordinary expense account, but the account type determines the difference.
Go to: ADMIN --> ACCOUNTS --> EXPENSE ACCOUNTS

CLick Create Account.
Enter an account name (what the users see and can choose)
Enter the default sub expense accounts.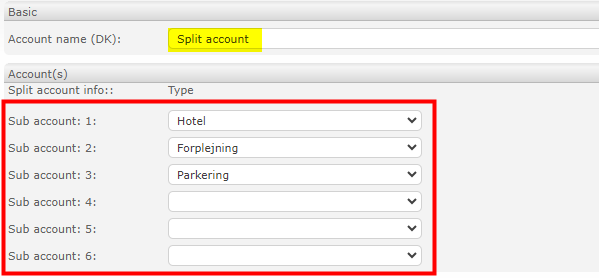 On a split account, you can select up to six subaccounts that are pre-selected by default, but the employee can choose other accounts if necessary.
Split accounts are not supported in Acubiz One
Click Save when the information is accurate.
In the list of expense accounts, it appears as follows: