When you first log into AcubizEMS with the assigned password, you can create your own personal password.
Note: If you are using login through Single Sign On, changing your password will ONLY affect the password in Acubiz APPS.
Go to My settings (gear button)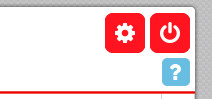 Then select Password on the left side, and then enter:
Your current password
Your new password *
Repeat your new password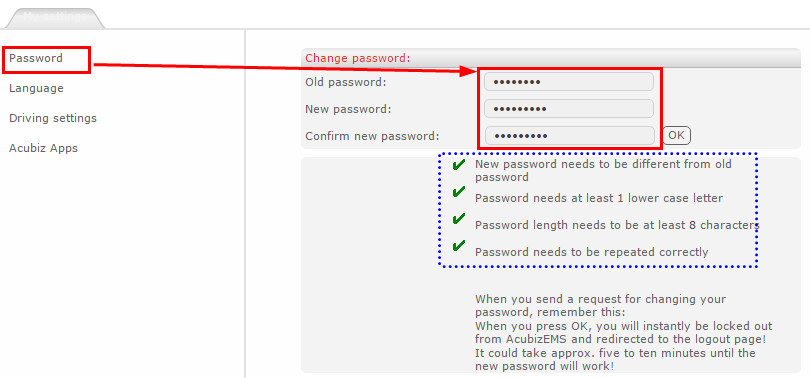 Remember that your password must comply with the rules specified in the field under Password (Blue dotted box).