The Secretary Group can be given to users to perform expense settlement on behalf of another person. When a user is assigned the secretary group, the same user needs to be active selected as secretary of the users to be secretary of.
In ADMIN -> USERS select the person (or persons) to assign a secretary to, open user and press Edit.
Under the heading Relationship is a list of the users who have secretarial group, and only by those secretaries that are checked, is actively secretary for that user.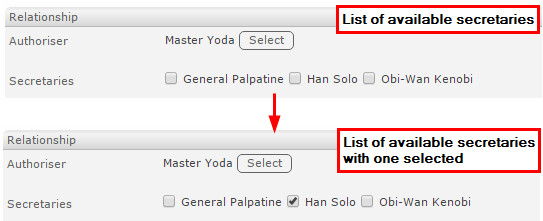 When a secretary logs in to AcubizEMS they have the opportunity to choose between the employees that they are selected as secretary for, and thereby being able to make settlements for this person.
Choose the employee from the list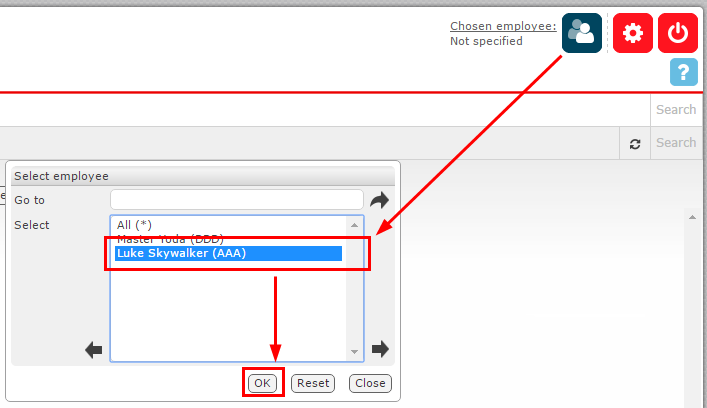 The employee are now selected.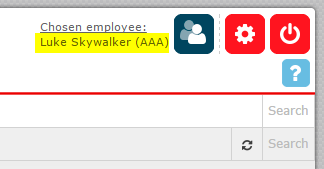 Note: A secretary does not have approval rights on behalf of the user they are secretary for.