To log in AcubizEMS you must be registered as a user of the system. If in doubt please contact your company AcubizEMS administrator/contact to hear more about your options.
The first time you log in, you should have received two e-mails with information about your future log into AcubizEMS:
A welcome e-mail containing your username/loginid
A password email containing your new password
The information you have received are entered directly on the login page of AcubizEMS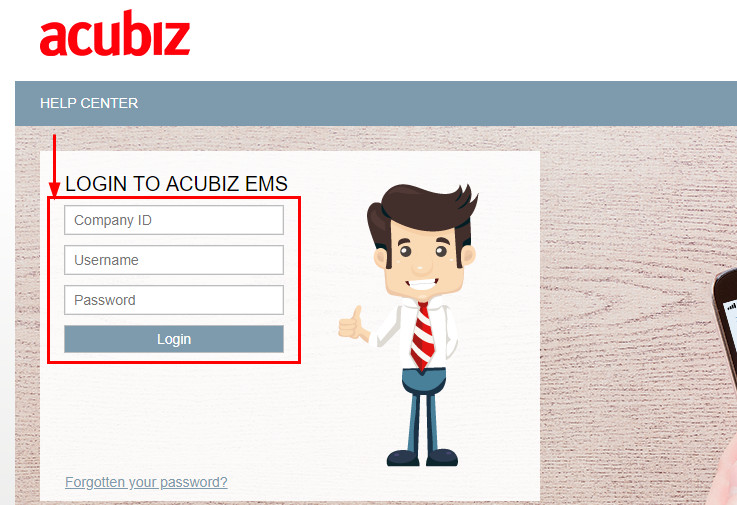 Click Login after entering the correct information.
The following error messages may occur:
Unknown user:
If you log in with unknown information to AcubizEMS you get the following information: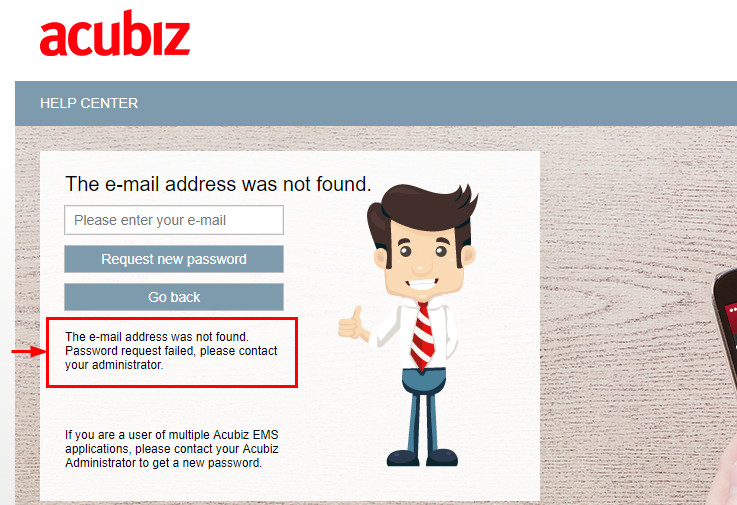 You must inform your company AcubizEMS administrator to resolve the issue.
Login count exceeded:
If you use a known loginID/Username but enter your password incorrectly three times in a row, your profile will be suspended for 5 minutes. After 5 minutes you will have three further attempts.