After you have created an Expense Report you can insert enclosures to gather your related costs.
When you create an expense report, you must consider the following:
Travel start - date and time
Travel end - date and time
Purpose/description: A more detailed description of your travel expenses
Dimensions (If they are activated)
Once the above is completed, you can now insert enclosures on the Expense Report.

Clicking Insert will show a list of the exclosures that are in your unprocessed overview.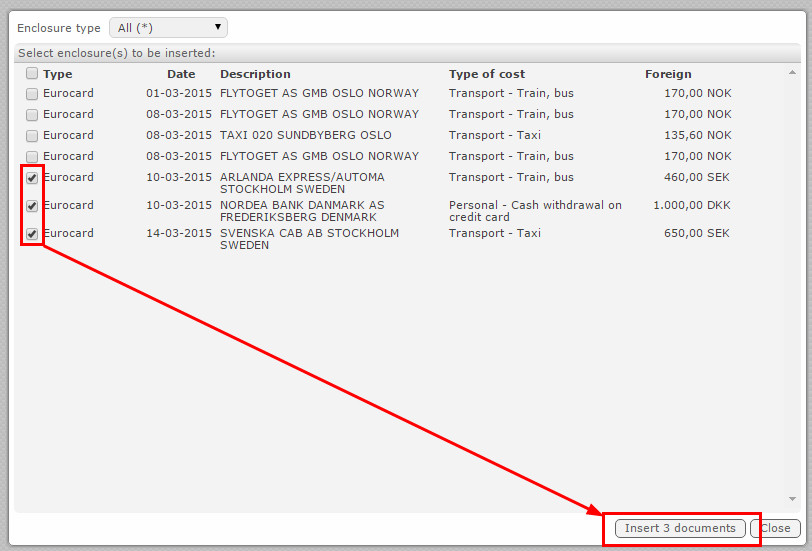 Locate the exclosures you want inserted on this Expense Report
Press Insert X documents
The enclosures are now inserted on the current Expense Report located in the enclosures overview: