Passwords are encrypted in AcubizEMS and therefore not possible to receive your existing password.
NOTE: This article is not relevant if Single Sign On (SSO) is used.
Go to the Login page of your companys AcubizEMS and click Forgotten your password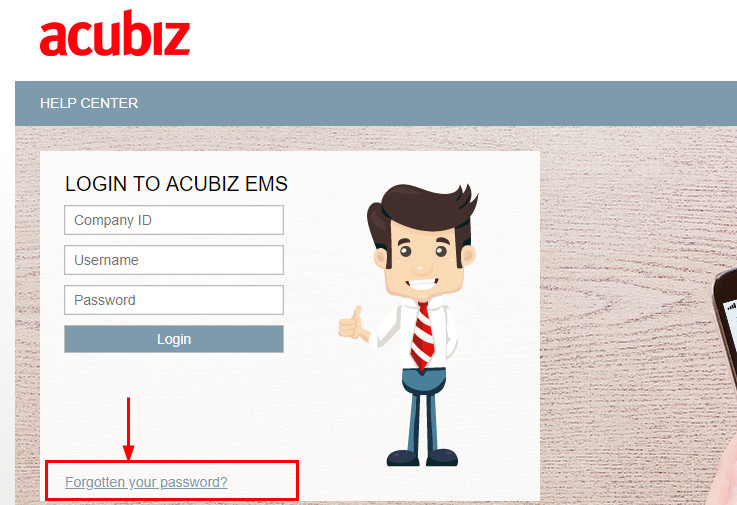 You will be guided to a page where you must enter your email address. The same e-mail address you have in AcubizEMS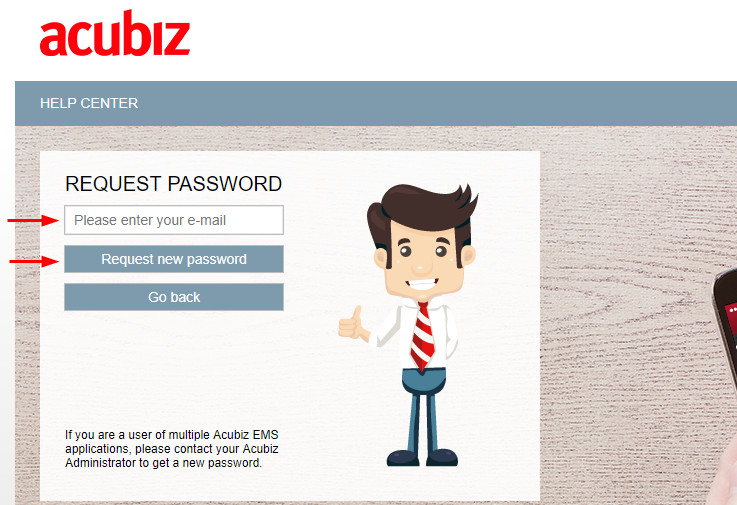 Enter your email address and click on Request password.
You will after a few minutes receive an email with your new password, created by AcubizEMS. Log in with your new password. If necessary you can change the new password to a more personal password.
Note. You may need to check your spam/junk folder in your mailbox.
Error Messages:
If you enter an unknown e-mail address the following error message appear: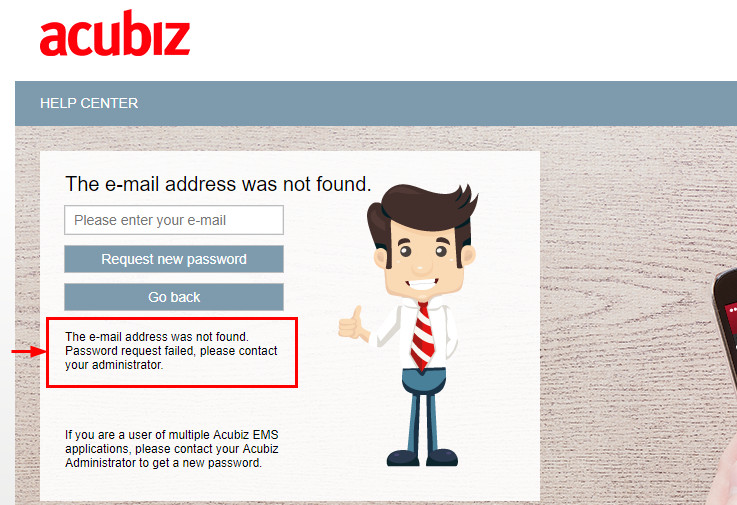 You should contact your company AcubizEMS administrator for further help.