Often it can be neat to see what you as an employee has submitted for approval. This can be with multiple criterias
Submitted for approval but not yet approved
What are approved within a given period
How much have I sent for approval of a specific type
etc.
The search options are many in Acubiz.
In this example we are looking at expenses which are submitted for approval during the period 01-07-2023 to 01-08-2023.
Status:
Here you select reported ready and approved

Date period
Then select the period to be searched for

Then press the search button: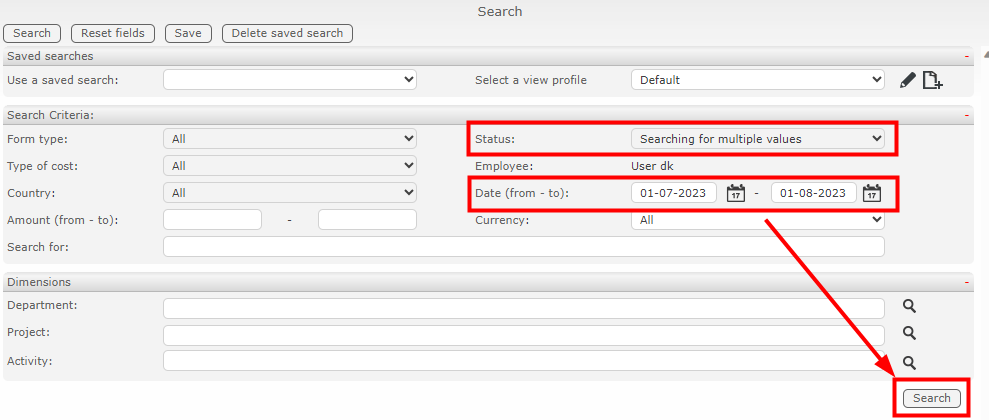 And the search result shows: