Situations may arise where an approver has costs for approval but that the expenses should be moved to another approver. It could be the following scenarios:
The approver want another to approve the expenses
The approver are on holiday
The approver is on sick leave
The approver is stopped
... or other
Note: Use the Out Of Office feature in case of vacation or illness.
Go to FINANCE => DOCUMENTS => AT APPROVER.
Select the approver that has the expenses
Select the employee the expense comes from
Select the expenses to be moved to another approver
Click the Change approver button at the top
Select the new approver
Press OK.
The transaction will be moved to the new approver.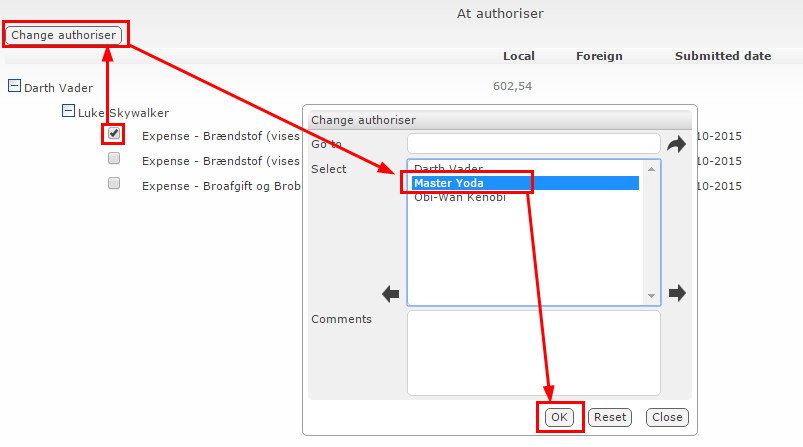 Note that a change of Approver can trigger an e-mail with information for the new approver that there are new transactions to be processed.