Situations may arise where an approver has costs for approval but that the expenses should be moved to another approver. It could be the following scenarios:
The approver want another to approve the expenses
The approver are on holiday
The approver is on sick leave
The approver is stopped
... or other
How the approver activates its Out Of Office function in Acubiz One, in case of eg holiday or illness >>..
Go to FINANCE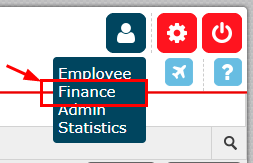 DOCUMENTS => AT AUTHORISER.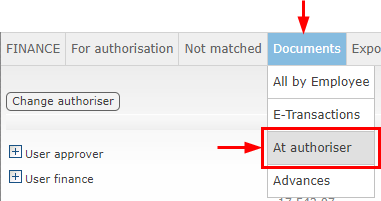 Select the approver that has the expenses
Select the employee the expense comes from
Select the expenses to be moved to another approver
Click the Change approver button at the top
Select the new approver
Press OK.
The transaction will be moved to the new approver.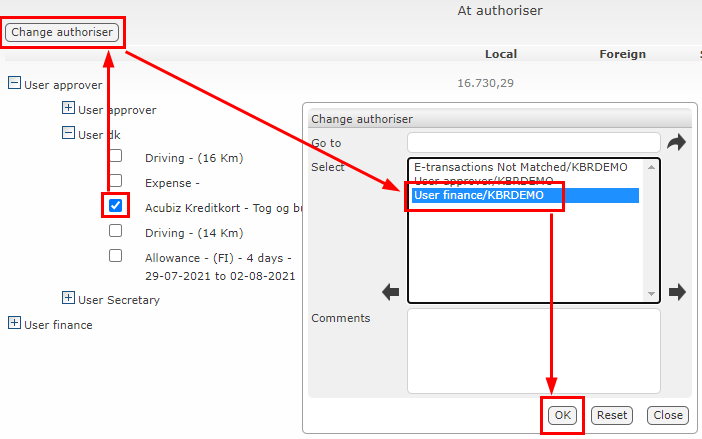 Note:
Change of approver will only take place in the future. This means that if there are active transactions on the user who has had the approver changed - they will still be with the old approver. Therefore, it is always a good idea to check if there are active transactions. If you want the ongoing transactions to be approved by the new approver, it is important to update the ongoing transactions: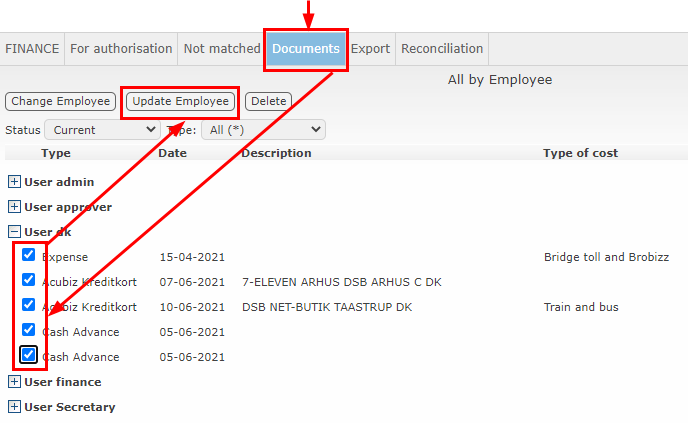 Thereafter, the transactions will be moved to the user's new approver and can be approved.