In Acubiz there can be made several exports respectively to the company's ERP and payroll system. It depends on the company configuration exactly which exports to be made. AcubizEMS can make the following export:
Export credit cards preregistration (provision)
Export of settled costs (Expenses)
Exports invoiced credit card transactions
Export of salary-related costs to salarysystem
Exports of time registration for payroll
Vendor invoices
Making an export:This shows how to perform an export of settled costs (travel expenses).

Go to: FINANCE --> EXPORT --> READY FOR EXPORT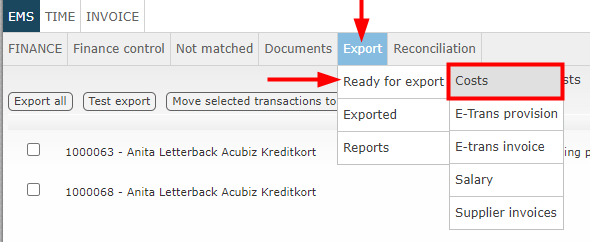 This view shows the settled costs that are ready to be exported to the ERP system.

Click Export all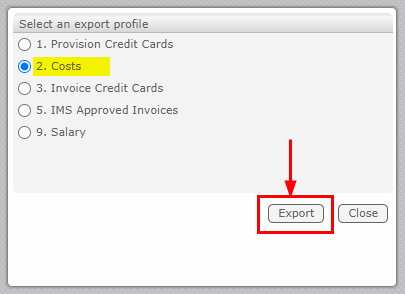 Select the export profile to be used. In this case, use 1. Cost (Expense reports ...). Press Start Export.

AcubizEMS forms an export report where the created export-file can be downloaded.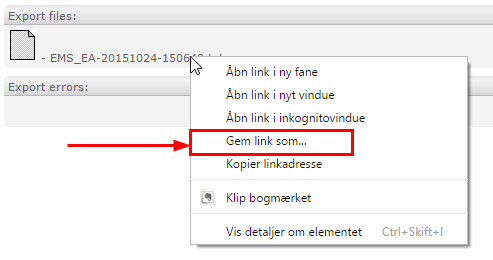 Right mouse click on the file name and select save link as.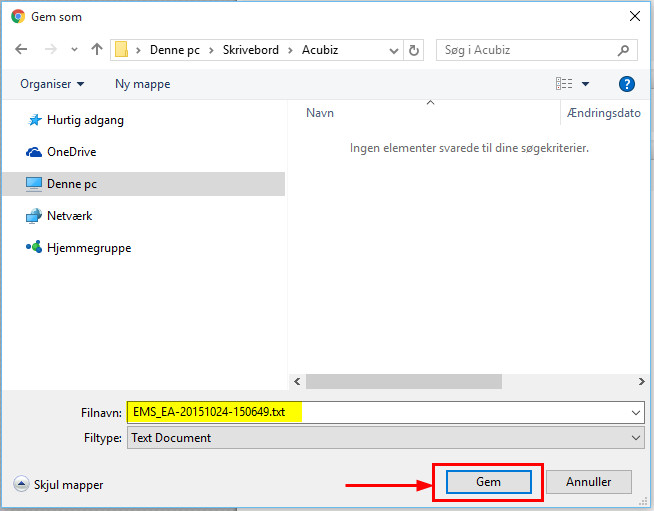 Choose a destination for the file and press Save