As administrator in Acubiz EMS there are some important steps to go through before "go-live".
Se evt. tjekliste inden nedenstående punkter gennemføres >>
Acubiz EMS solution settings:
Follow these three steps to make your AcubizEMS ready to Go-Live.
Random password activated
Activate e-mail sending
Notify users! Send welcome e-mail
Activate random password:
During the implementing period the default password were password. It is recomended that AcubizEMS are configured to generete an individual password for each user at Go-Live.
As an ADMIN go to My settings using the red gear button in the top right corner.
The my settings info box opens. Click on the Admin (global) pane

Activate Random Password by clicking Random
Set password complexity level for creating new passwords
Choose Save
Now alle generated passwords are created by AcubizEMS password generator.
Activate e-mail sending:
Before Go-Live is is required to activate the e-mail sending.
As ADMIN do the following to activate e-mail notifications.
Go to ADMIN --> Additional settings --> Email setup

Pres the edit button


Check the folloowing settings:
Is the system active ? – If No- Then select Yes.
Is default receiver filled? If Yes, empty the field (remove the default e-mail address) and leave the field empty
Save the changes
Notify users:
All users should recieve a welcome mail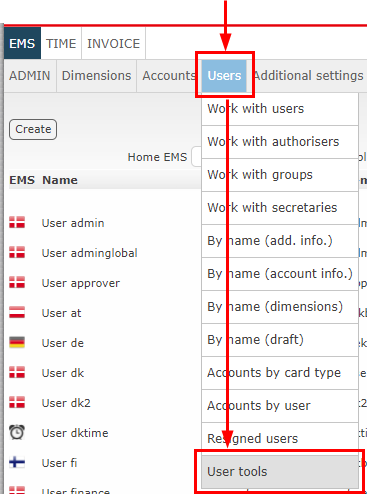 Then click SEND WELCOME MAIL TO ALL

Now your Acubiz is ready to Go-Live