If you have receipts (or files) that you do not need, theese can be deleted easily.

Click on the Receipts menu button to open your files-area. This will show all the receipts that are not associated with any transactions.
For every receipt/image you can tick the check box, and then press Delete.
Example: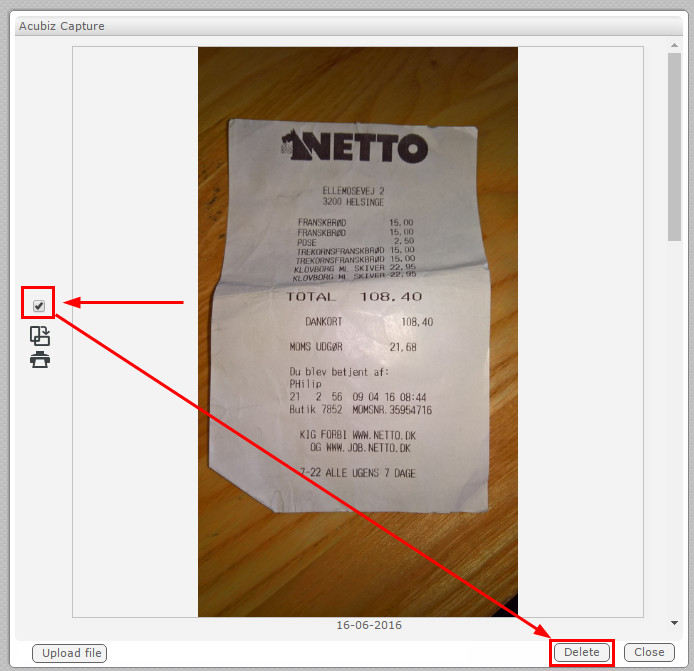 Now the selected images are deleted from Acubiz.