Enable additional security
To enable additional access security, select the menu item below: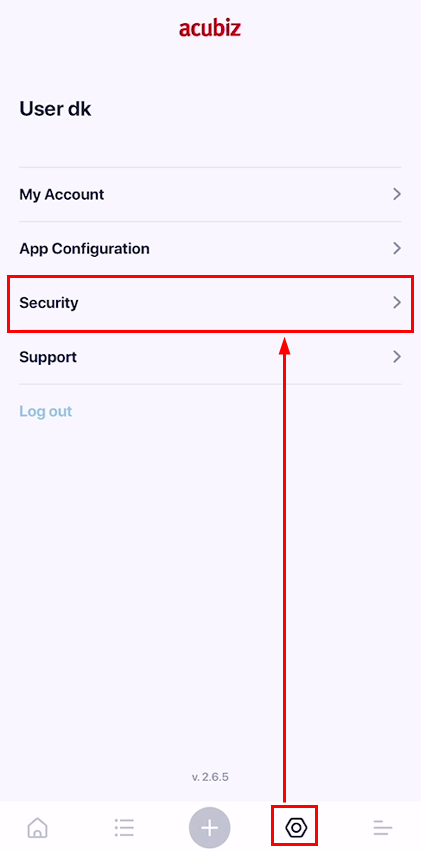 Then activate "USE PASSCODE"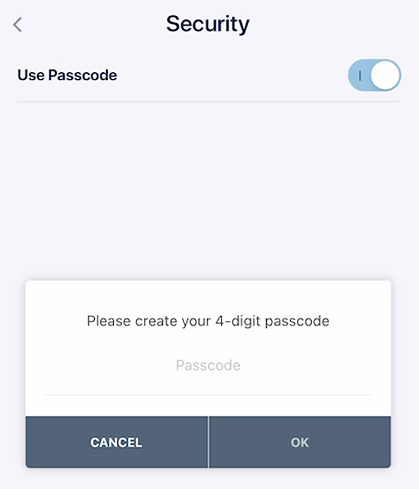 When you enable additional security, you will be asked to enter a personal password of your choice. This PIN code is only for use with Acubiz One and may therefore be a different PIN code than the one you otherwise use on your phone. The code must be repeated.
In the RENEW PASSWORD item, you can update / change your current PIN code to another.
TouchID or FaceID (Specifically for iOS products).
To further enhance security, you can choose to activate your TouchID (fingerprint) or FaceID (face recognition). This requires that the phone you have supports these features.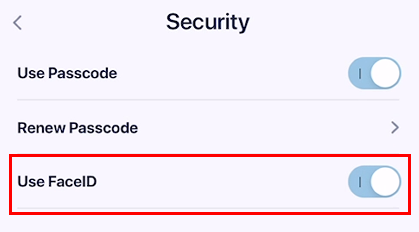 The next time you open Acubiz you will be required to have FaceID to enter.