To use Acubiz App, you must have access to Acubiz systems through your company's agreement with Acubiz. Once you have it you can log in.
Log in for the first time
The first time you log in, you do not know your Acubiz password. Therefore, the first thing you need to do is request a password through the login page. This assumes that you know your company's COMPANYID as well as your USERNAME, which should be sent to you via an Acubiz welcome email.
If you have not received a welcome email (information), please contact your company's Acubiz administrator (often this is a person in your financial department) who can help you with this information.
[CompanyID]
When you know your COMPANY ID, enter this in the field with Company ID
Your CompanyID is most often the company's internet domain (second-level domain), such as the company's website domain and/or e-mail domain.
Example:

Domain: mastercompany.com --> CompanyID = mastercompany
Domain: mastercompany.dk --> CompanyID = mastercompany-dk

User name
Your username is most often your company e-mail address, which is entered in the username field.
Password
The first time you try to log in, you do not know your password and must therefore request a new password, which will be sent to you by email.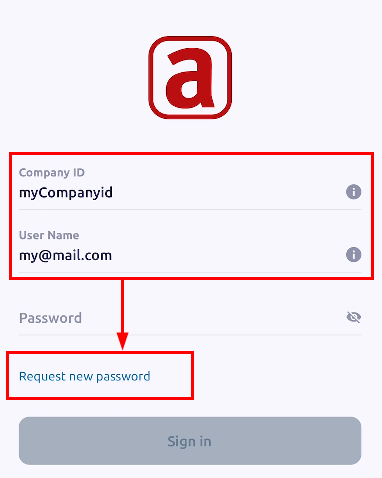 Once you have received your password, fill in all the fields below.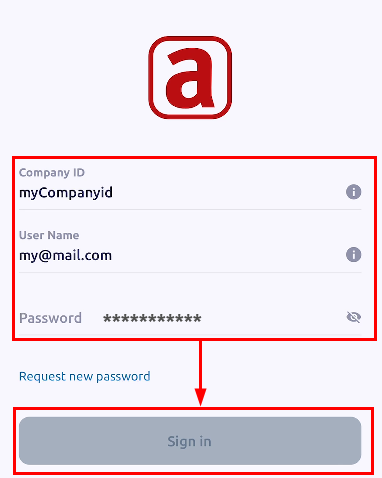 When the above has been entered correctly, press SIGN IN and you will be signed in.
Acubiz remembers your login the next time you open the app and logs you in directly, unless you press log out inside Acubiz.
If your company uses Single Sign On (SSO) for login, see here how to log in >>