To use the Expense Report feature in Acubiz, this feature must be activated. Contact Acubiz for further information.
Create a Expense Report:
The transactions you want on an Expense Report must be selected from your front page. Click as shown below: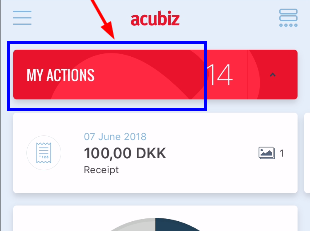 This will open a list of transactions that can be selected. Click the icons on the transactions that are going on an Expense Report: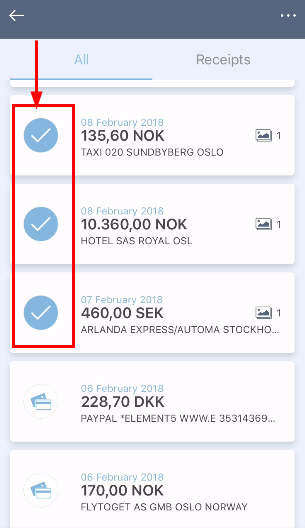 In the top right corner click the 3 dots and select Create Expense Report: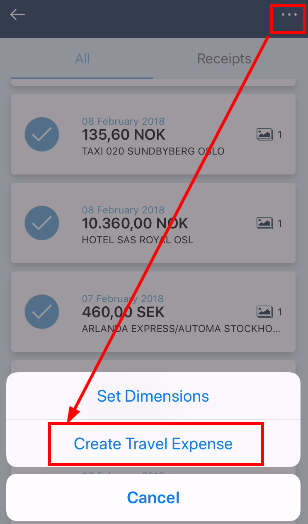 Now create an Expense Report with the three selected transactions: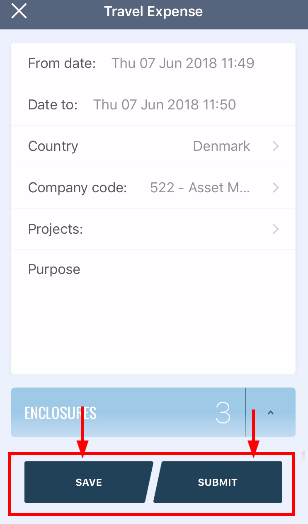 Now you decide whether to save or send for approval.
Delete an Expense Report
If you have created a Expense Report you want to delete, proceed as follows:
Click on the Expense Report you want to delete (shown below)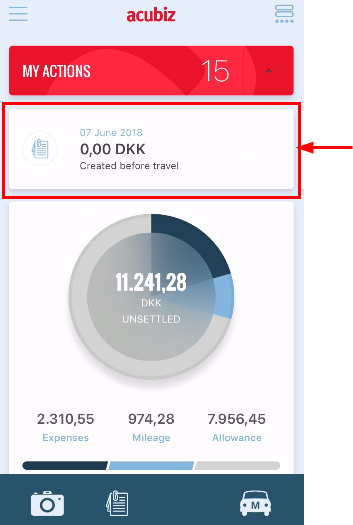 When you open the Expense Report click the waste bin in the upper right corner: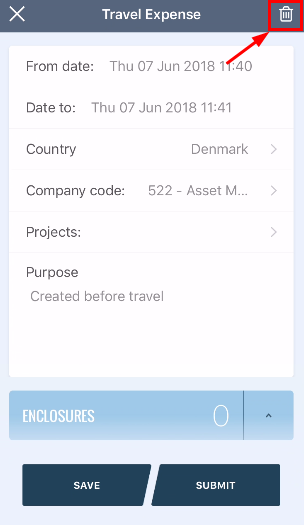 Note: If the Expense Report contains one or more attachments when you delete, these attachments will be returned to your overview - the attachments will not be deleted.
Note that there is an upper limit on the number of attached vouchers on the same Expense Report of 50 vouchers. However, it is recommended to make Expense Reports with fewer documents for the sake of convenience.
Please feel free to see this video description also: