On iPhone, Acubiz One can be created as a widget where you can easily get an overview of your outstanding transactions:
As an employee (your own)
As approver (those you need to approve)
How to add widgets to your screen (Google search) =>
This feature is part of the phone system and is not supported by Acubiz.
In the Widgets overview, find the Acubiz widget and click on it: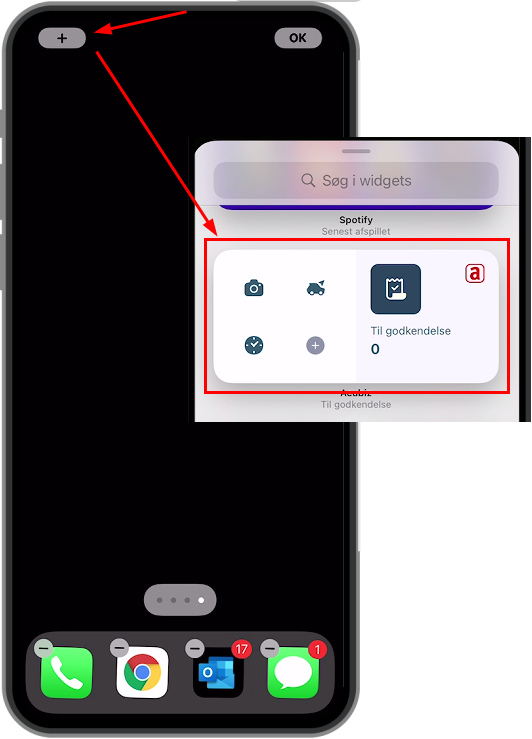 Within the Acubiz widget setup, there are several options where you can find the one that suits your needs by sliding left and right: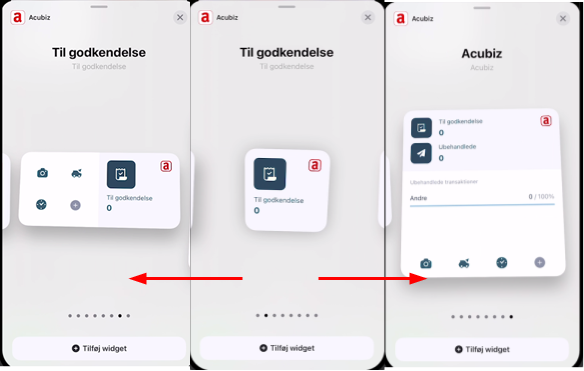 Once you have found it click on add Widget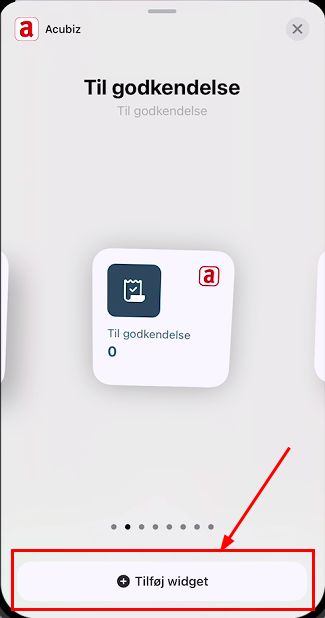 And you now get an overview of Acubiz on the screen.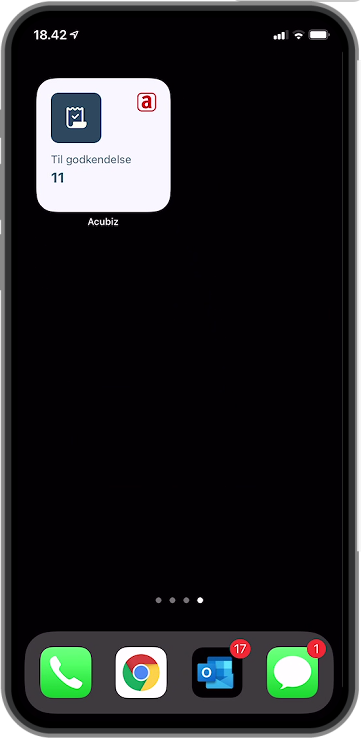 Note that it can be moved and placed wherever you want, like all other app icons.