In Acubiz it is possible to define VAT codes to match the ERP systems VAT codes.
By creating the same VAT codes as in the ERP system, the system will already know the codes and therefor the process will be less time consuming when importing to ERP.
To set up VAT codes and add them to your expense accounts, please proceed as following:
1. Access the Admin Role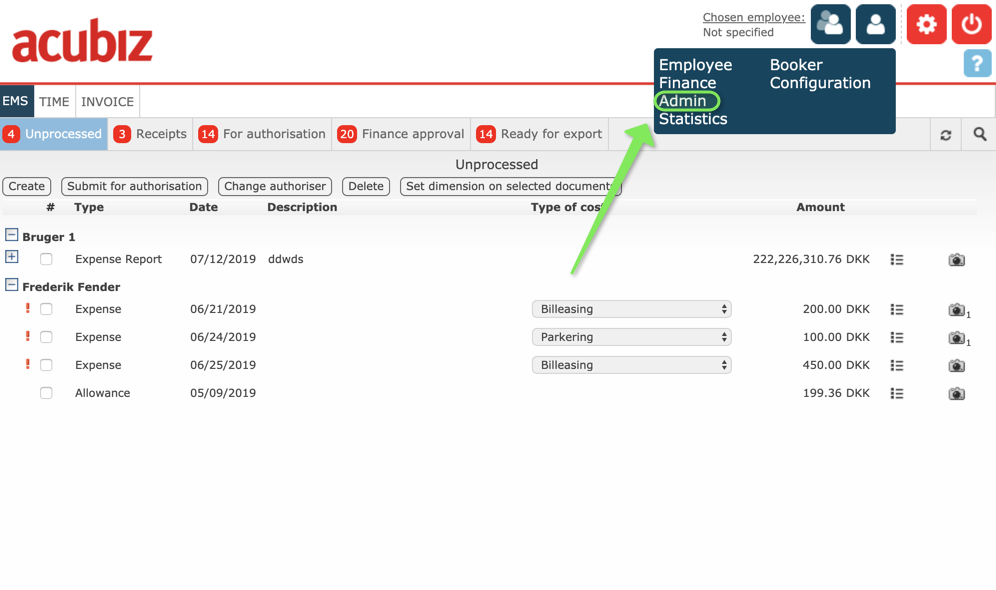 2. Access "Additional settings" and then "VAT codes setup"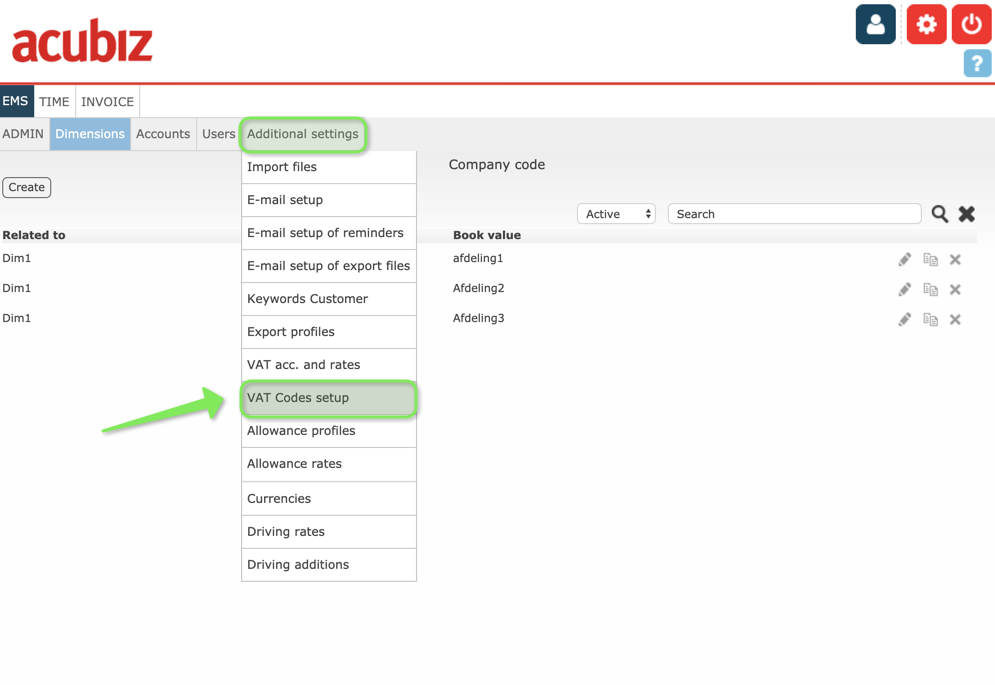 3. Enter the VAT codes and then press "Save"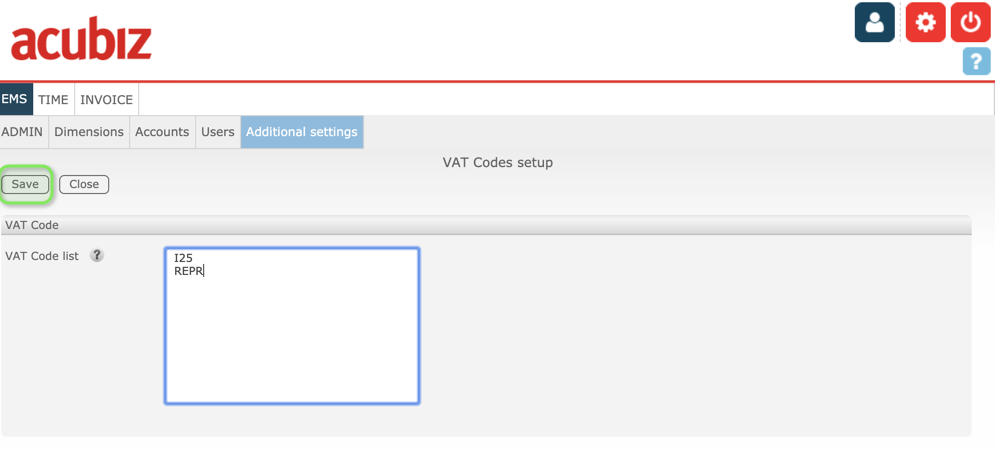 4. Access the expense accounts and then select the cost types that needs to have the VAT codes defined.
5. Select the cost type that needs to have VAT. Go to the field "VAT setup" here it's possible to defined which VAT code is used domestically and which to be used abroad.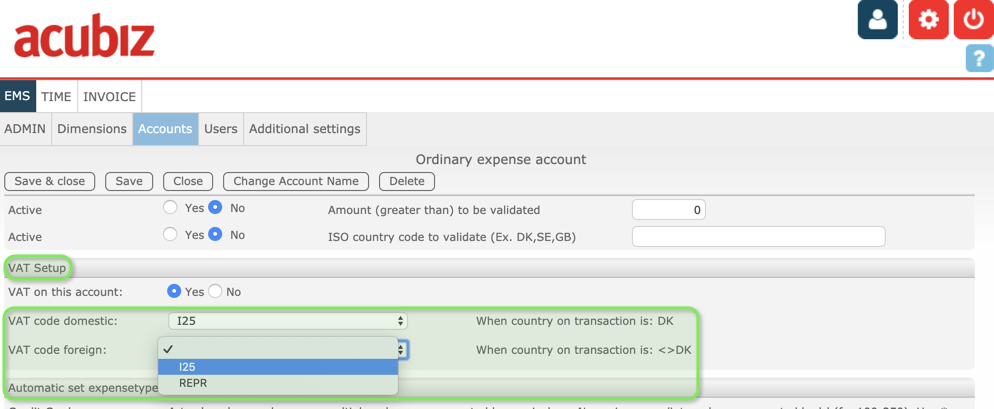 When the VAT codes are set up on the cost type, Acubiz automatically knows which code to use based on the country selected. If the cost is purchased locally, it will be the VAT code set up for that. If the purchase is made abroad then the foreign VAT code will be used instead.