A receipt is an image that is stamped as a credit card transaction, but where a match with a credit card transaction has not been done yet.
If you want to delete a receipt, please follow the steps below:
1. Press on the inbox in Acubiz One.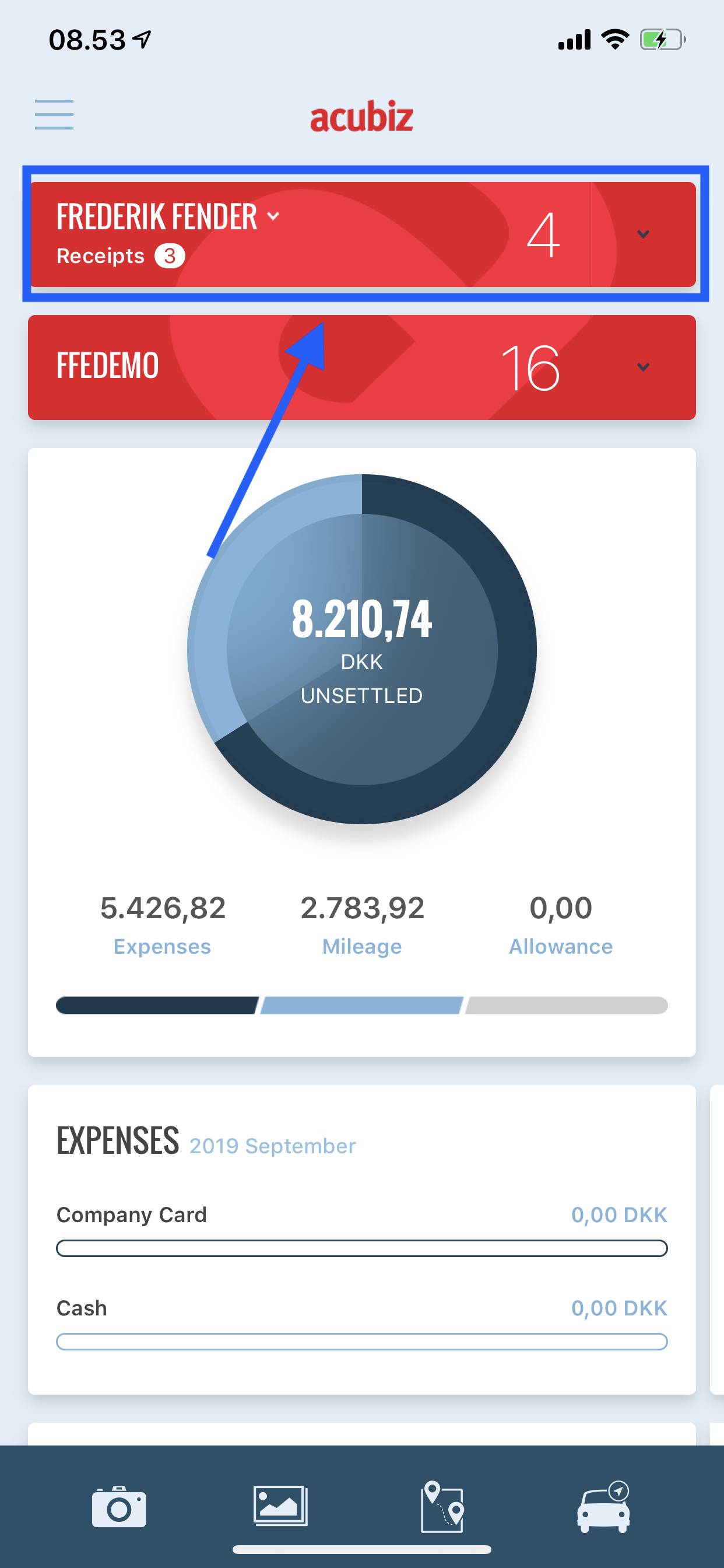 2. Select the "receipt" tab and then select the receipt you want to delete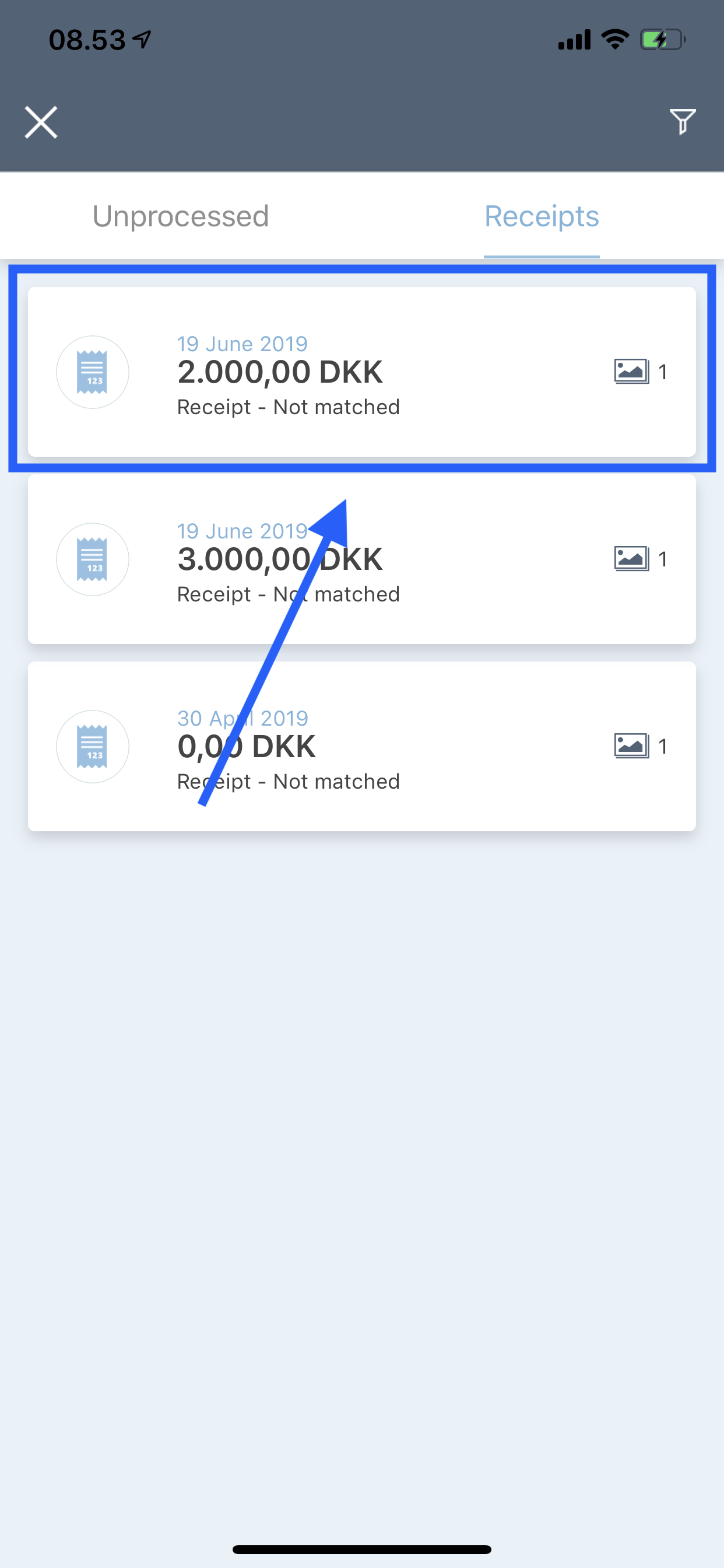 3. Press the button in the upper right corner and then press "Delete"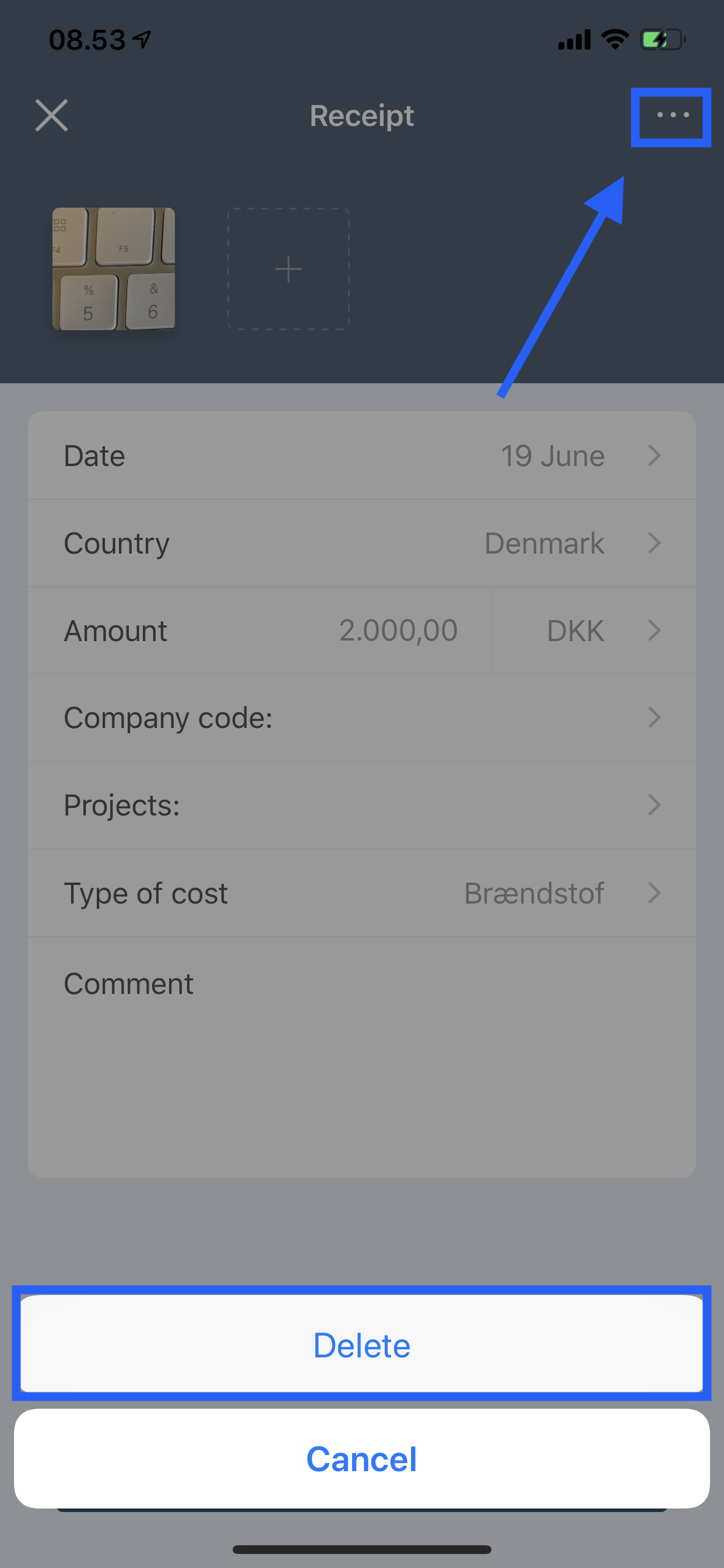 There is also another and more simply way to delete the receipt. Go to the receipt tab and simply swipe over the receipt you want to delete.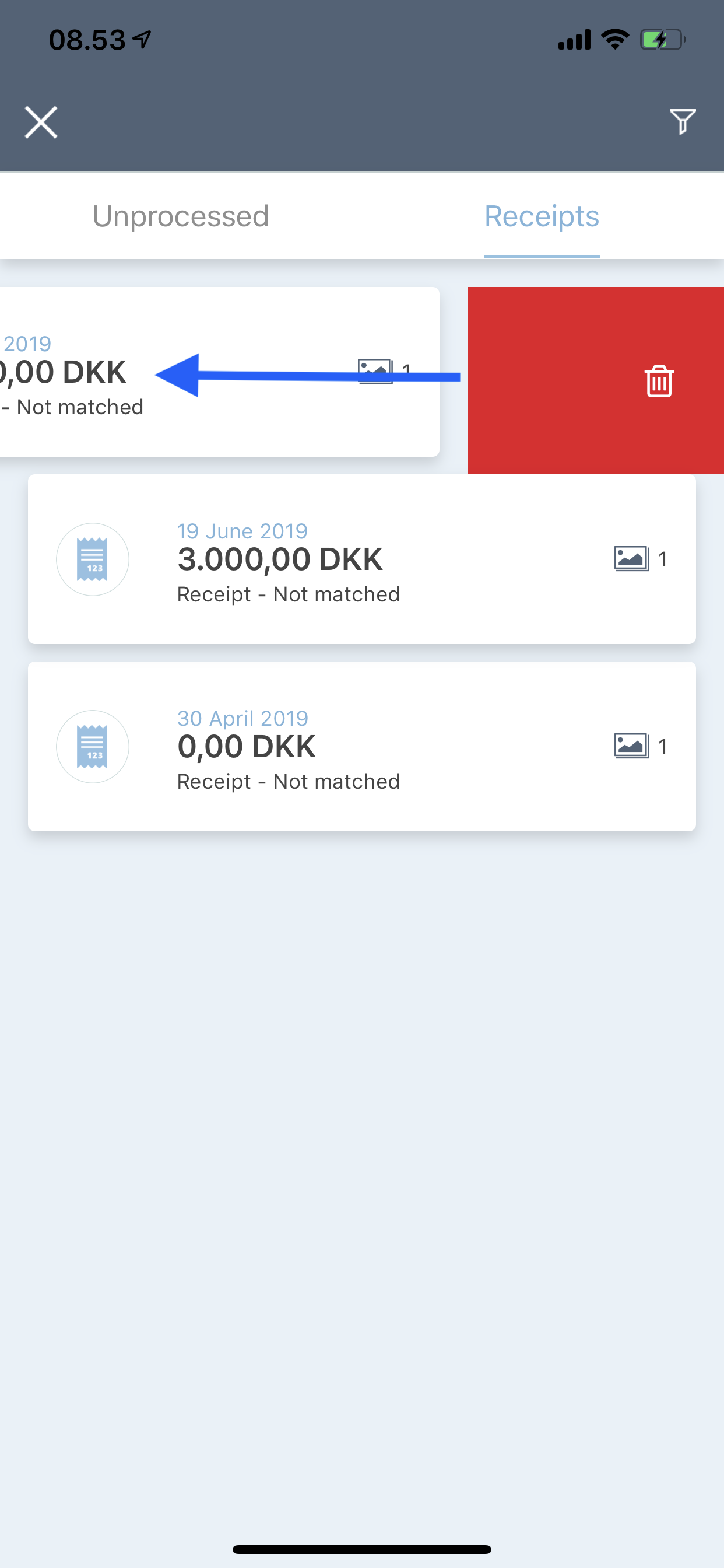 Please feel free to see this video description also: