To use the Approver edit option feature in Acubiz, this feature must be activated. Contact Acubiz for further information.
As an approver, you can use Acubiz One to edit registrations that are subject to approval.
The following types can be corrected by the approver
Cash expense and company card transactions
Mileage
Allowance
Time Registrations
To edit in an attachment, you must first access the selected attachment. This is done from your dashboard.
Tap the approval area

Select the desired transaction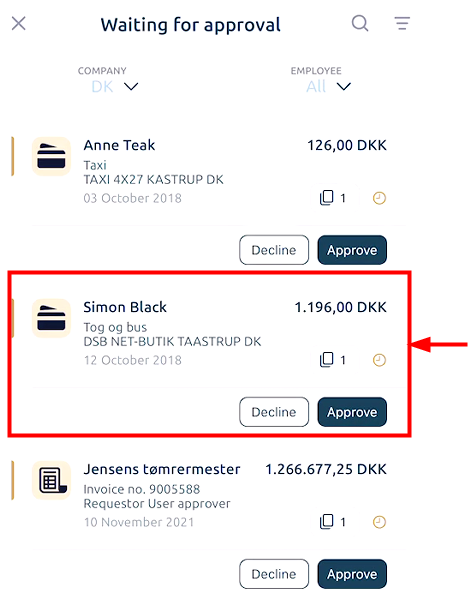 To access editing, press the following:
Edit the relevant information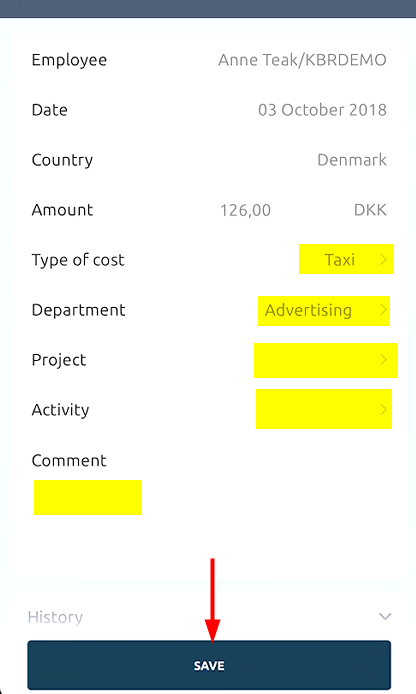 Press SAVE when all relevant information has changed.
Note that it is only possible to edit dimensions, cost type and comment on credit card transactions.