With a smartphone and a tablet it's possible to share a pdf to Acubiz One.
If you want to attach a PDF to your expense via Acubiz One, do this as follows:
1. Find the desired PDF to be shared with Acubiz One.
2. Press the sharing icon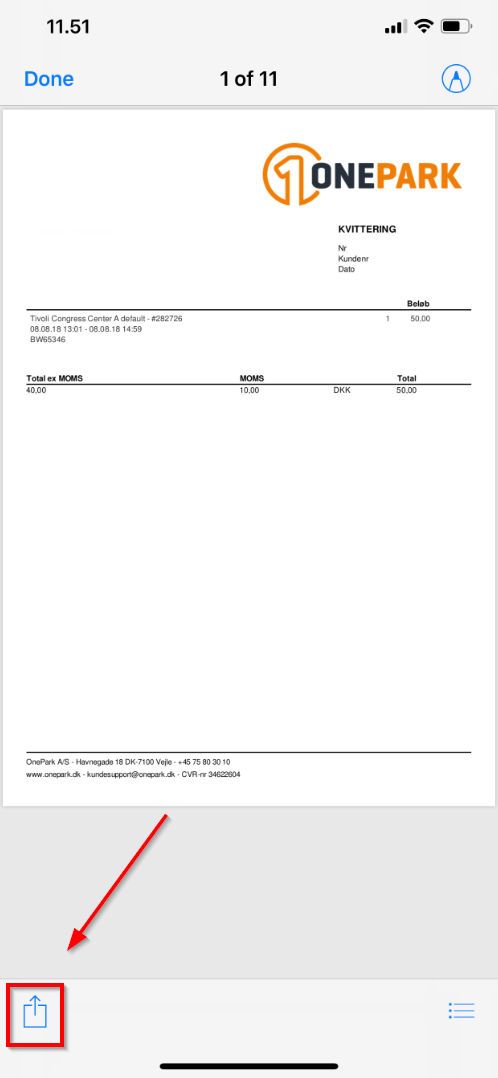 3. Select Acubiz One in the overview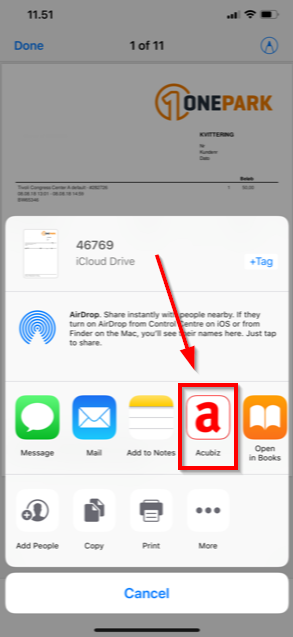 If Acubiz One is not in the list, press "more"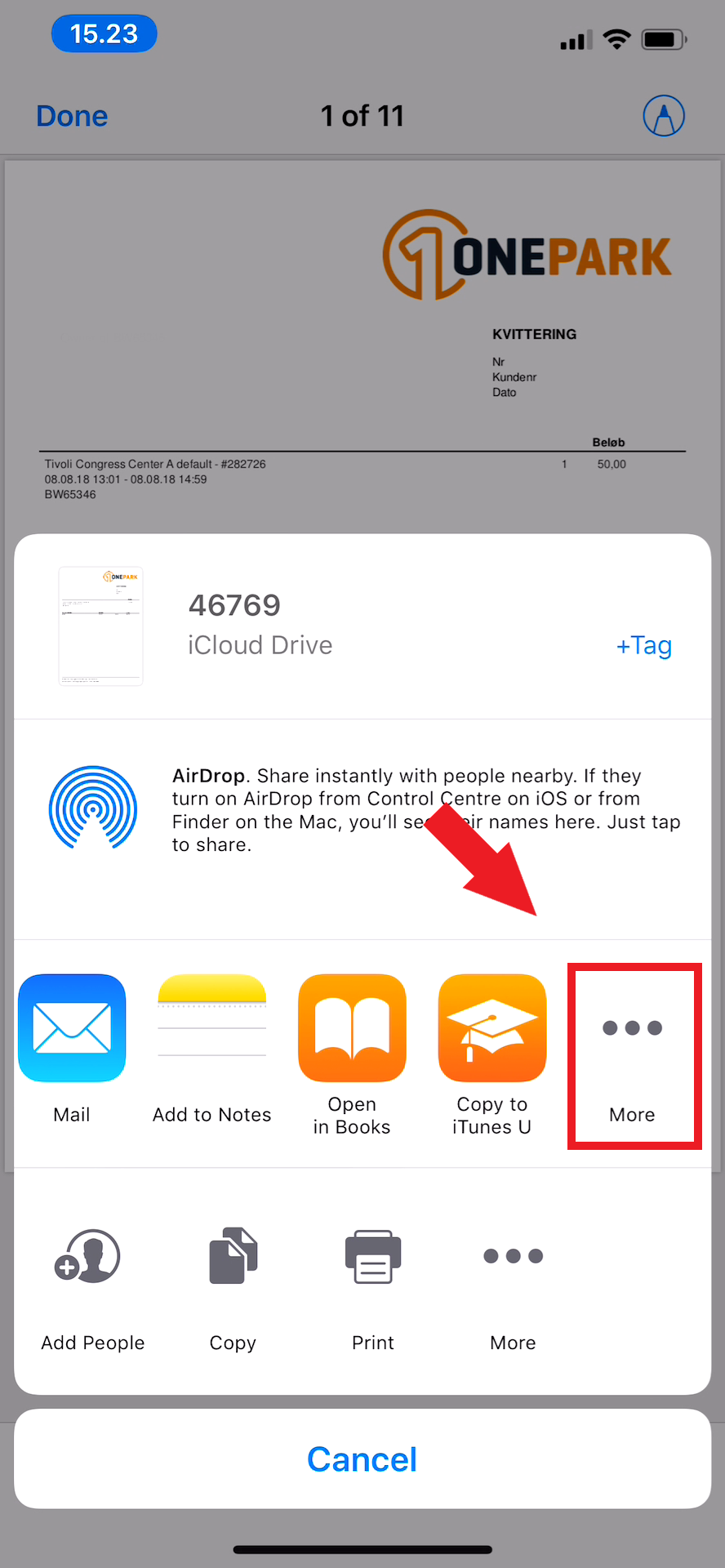 Then select Acubiz One from the list to turn it on.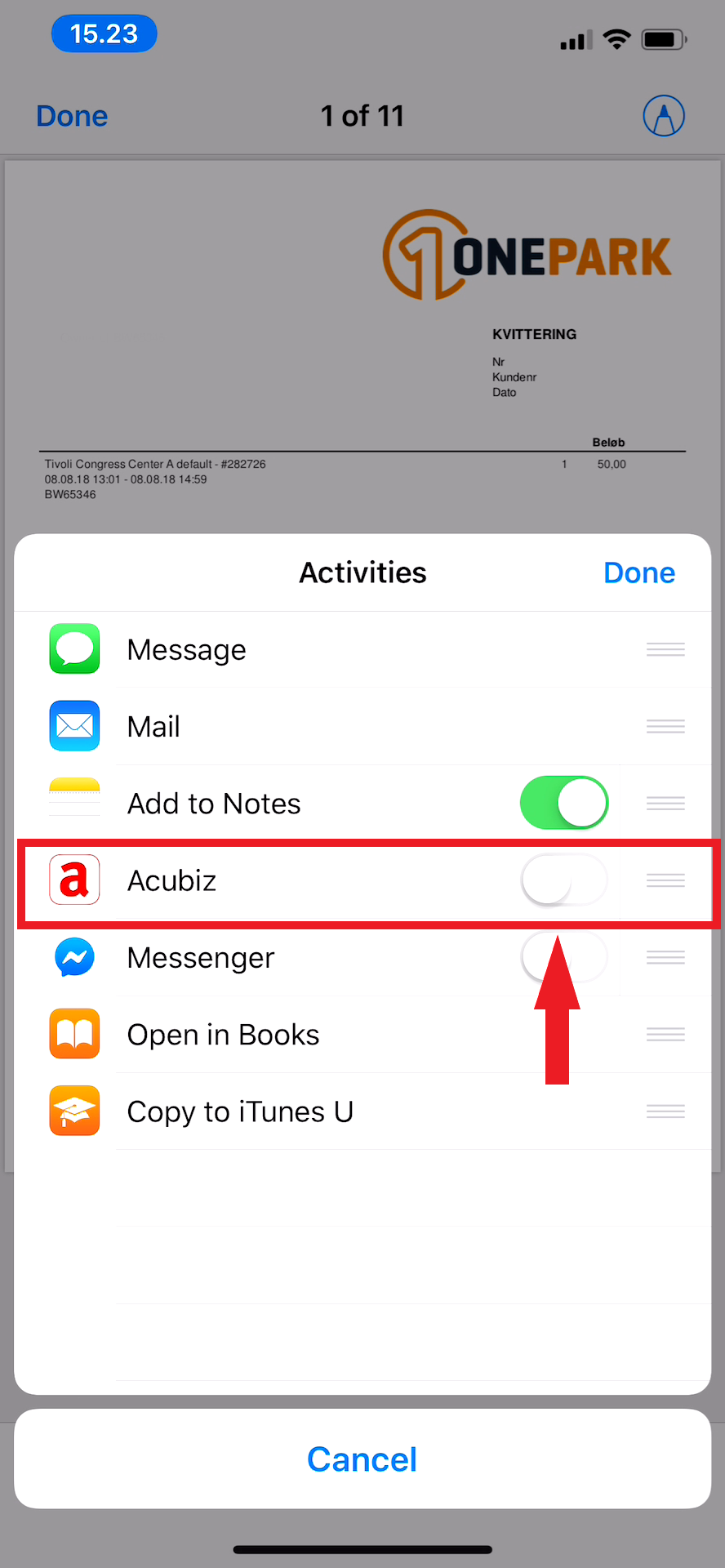 4. Complete your expense