This is an iOS feature and is not managed by Acubiz. Acubiz only communicates the information. If the function changes in iOS, Acubiz is not responsible.
Open the email app on your iPhone or iPad.
Open the email you want to share to Acubiz and press the action button (arrow) at the bottom

Then select PRINT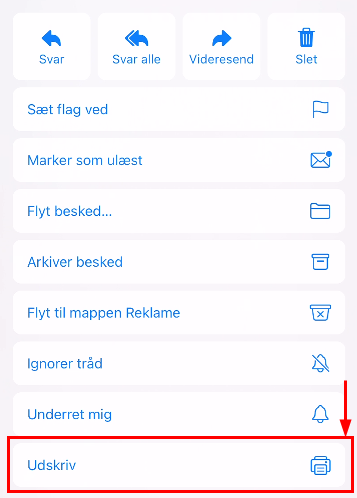 Then the email will open in printer-friendly form.
Zoom with your fingers on the first page and it will now open for sharing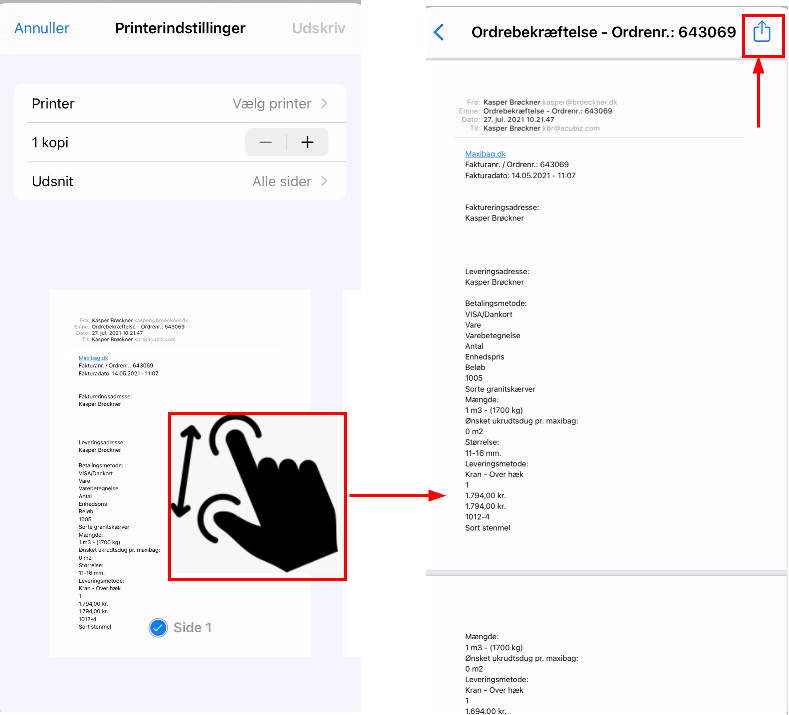 Click the share icon

Choose Acubiz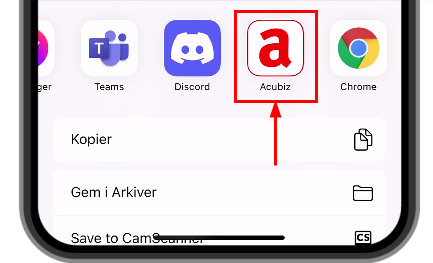 The email has now been converted to PDF format and attached in Acubiz for further processing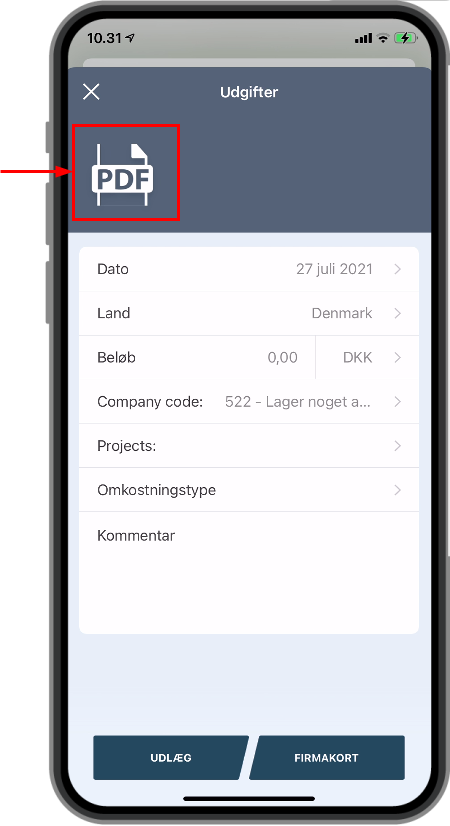 Note that the image above may vary depending on your company's configuration.