When a transaction is declined due to an incorrect receipt, you can easily replace the receipt with new.
Open the rejected transaction (shown with an exclamation mark)
When you open, the reason for the rejection written by the rejector is displayed. In this case, the receipt must be replaced as it does not match the expense. Click OK and then the red crosses on the receipt to remove it from this transaction.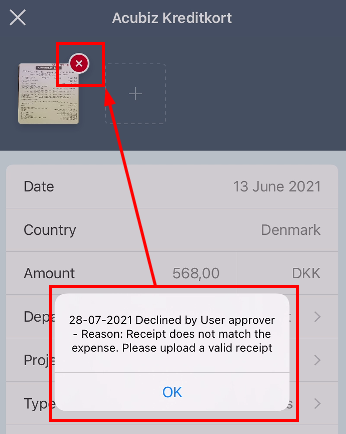 A new receipt can then be added to the transaction. Click on the image placeholder with +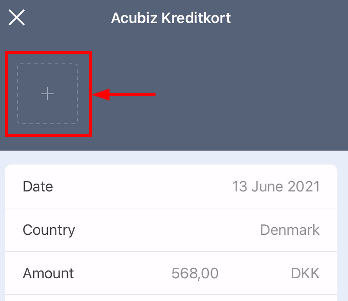 Tag det nye billede af dine kvittering (eller hent fra dit billede arkiv i telefonen) og tryk på GEM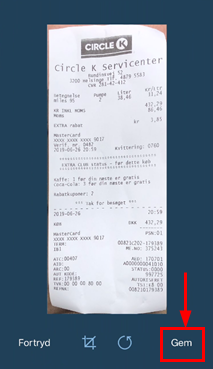 The new receipt is now attached to the transaction and you can clear it again.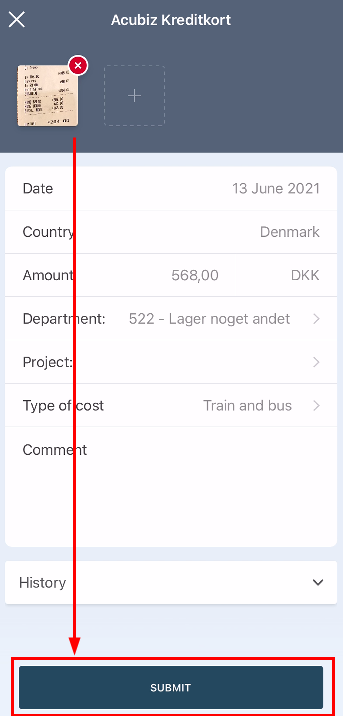 Note: In the same connection, it is possible to change any. accounting and dimensions, if necessary. The transaction is submitted for approval again.
Note: The receipt you removed from the transaction has not been deleted. It is now in your receipt bank where you can use it again or delete it completely.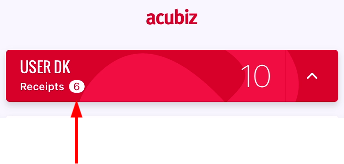 See more about how to delete your receipts if you no longer need them >>