When a transaction is rejected due to incorrect receipt, you can easily replace the receipt with another.
Open the transaction that has been declined (shown with an exclamation point)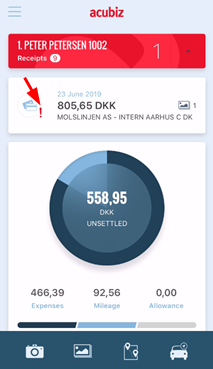 When you open, the rejection text appears. In this case, the receipt must be replaced as it does not match the cost. Click OK and then on the red cross on the receipt, to remove it from this transaction.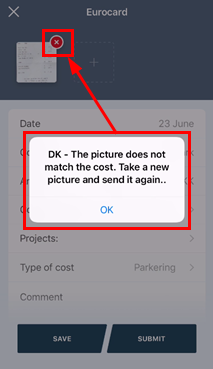 Then a new receipt can be added to the transaction. Click on the image placeholder with +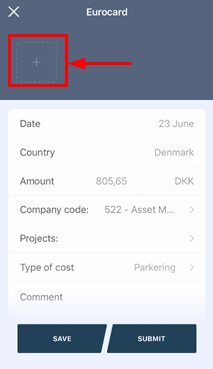 Take the new picture of your receipt (or download from your picture archive in the phone) and press SAVE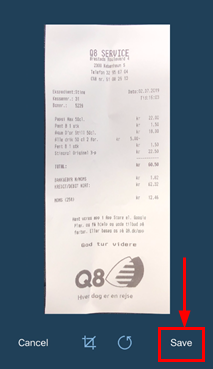 The new receipt is now attached to the transaction and you can submit it again.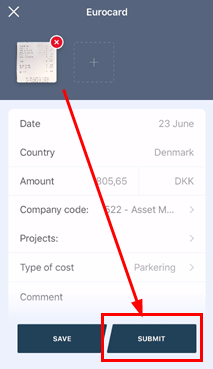 Note: It is possible to change expensetype and/or dimensions, if necessary, in this process.
The transaction is submitted again for approval.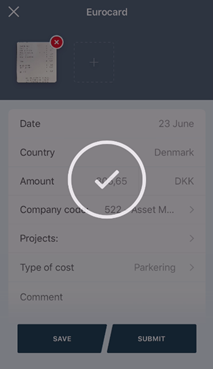 Note: The receipt that you removed from the transaction has not been deleted. It is now in your receipt bank where you can use it again or delete it completely.