If there are costs that have been cost exported, it is possible and return them again.
This may be in connection with incorrect accounting etc.
First of all, the transactions must be found in the export file in which they were exported.
This can be seen by clicking on the transaction itself, expanding the additional information field and going under the Export information field. Here's file the transaction is exported in.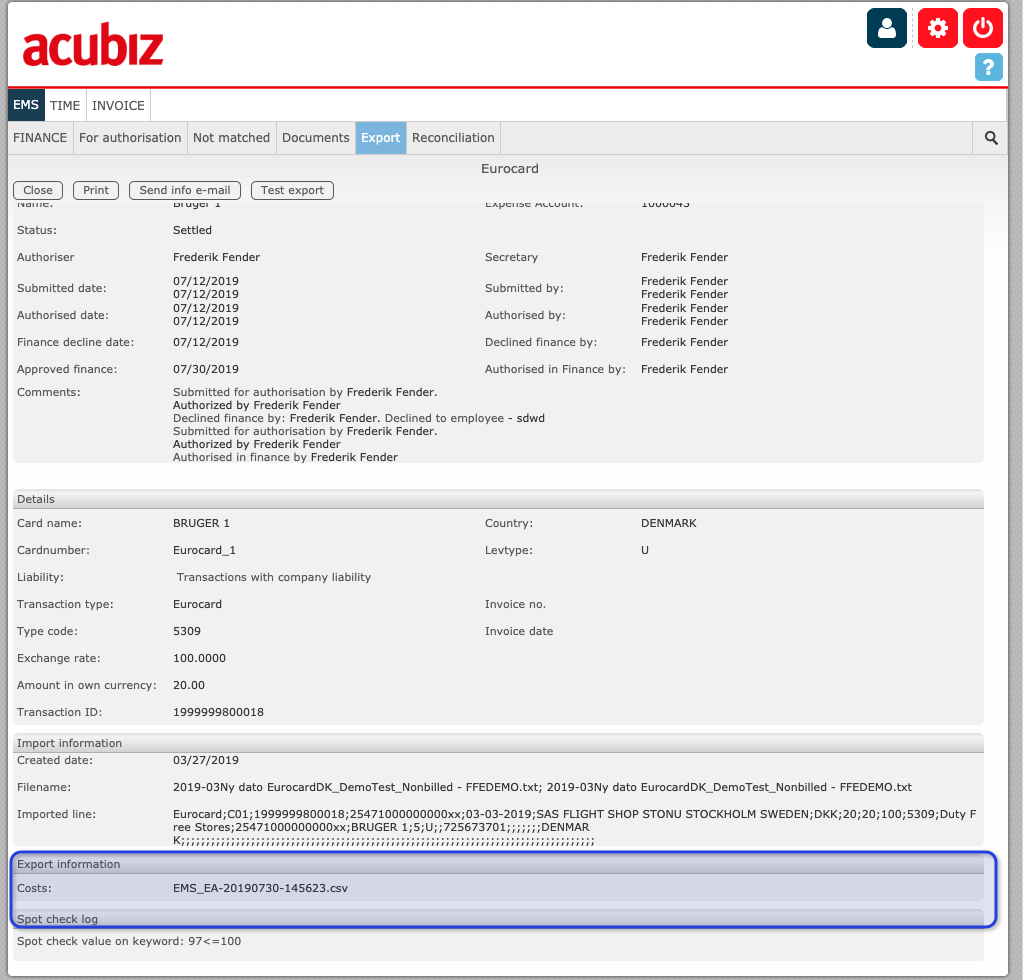 Move transaction back to ready for export
To move the transaction back to "ready for export" you have to go to Finance - Export - Exported - Cost.
Then find the file and select the transactions to be returned.

Move back to "Finance Approval"
The transaction can now be found in finance - eksport - ready for eksport - cost. From this point it is possible to move the transaction back to "Finance Approval"

When the transaction is for "Finance approval", finance can either edit the transaction or reject it back to either the approver or the user, for example if the transaction is to be deleted or a new picture must be added.
NOTE! Please note that corporate credit card transactions cannot be deleted by users. If this is desired please contact Acubiz Support.