In Acubiz One, you can set up your own favorites when you make a settlement of an expense. For the settlement image, the areas below are "dropdown lists" where favorites can be created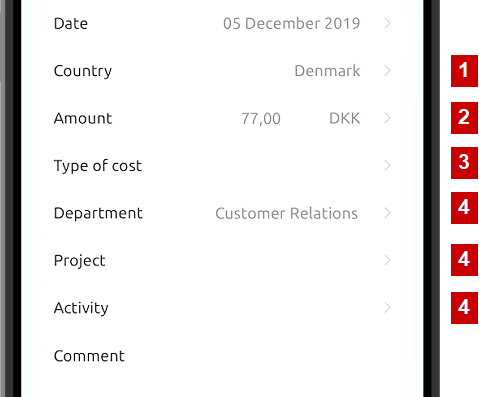 Dropdownlists on expenses
Country
Currency
Cost types
Types of costs are created by your company's Acubiz administrators and may differ from what is shown
Dimensions
Dimensions can be department, projects or other options and depend on the setup in your company.
How to select a cost type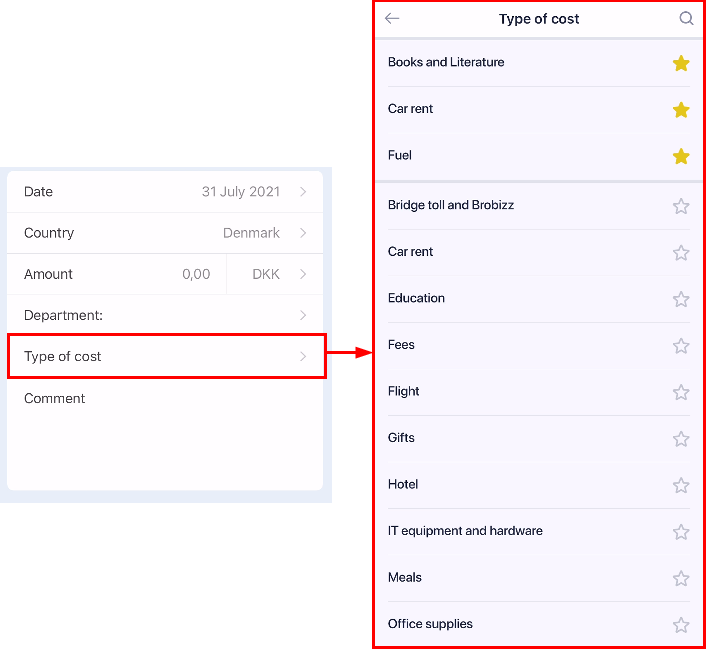 When a dropdown is selected and all options are displayed, the overview is as follows:
Search function
Selected favorites
All options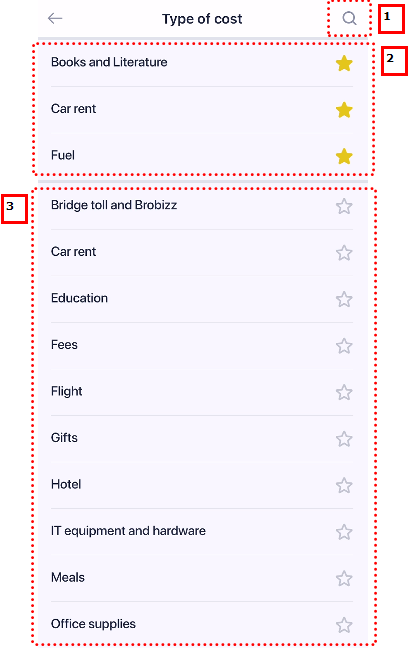 To create a Favorite:
In this example, it is the currency list. Next to each option you select/tap the star-icon to select it as a favorite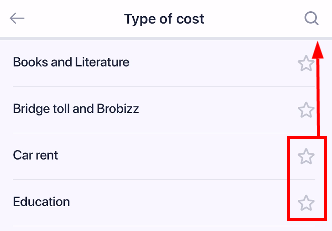 After that, your list will be divided into your favorites and all other options: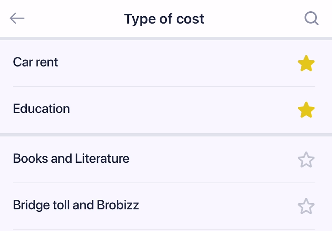 This means that your often used values are available without having to search every time.