When an advance is paid out by Acubiz, the amount is pre-registered so that it is posted out of the currency account and into an employee's advance intermediate account.
Set up as follows:
Go to ADMIN => ACCOUNTS => CURRENCIES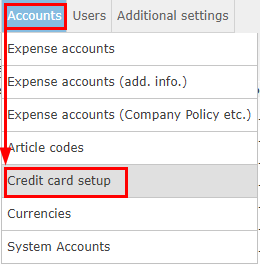 All currencies created in Acubiz, which is used to advance payout, must be set up with the correct currency accounts.
Click on the individual currency to set up the account: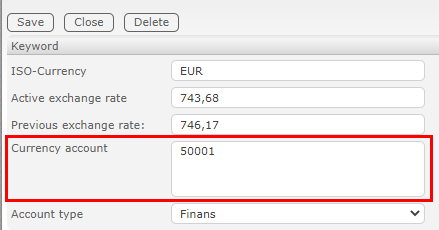 Press save when the account is entered - review all relevant currencies in Acubiz.

How to set up the advance balance account on the employee