To get an overview of the groups / roles assigned to the users, the following overview can provide an insight into this.
Get a group/role overview
Go to ADMIN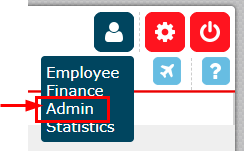 Go to the USERS menu and select WORK WITH GROUPS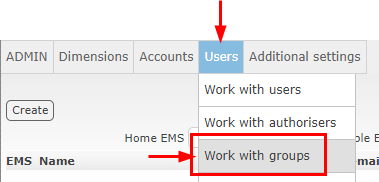 This provides an overview of the types of groups/roles that have been assigned and which users have been given these groups/roles.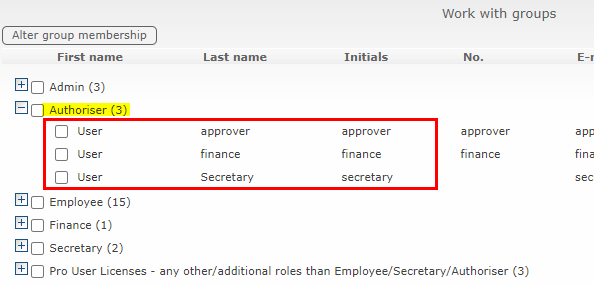 Having the group/role as approver does not necessarily mean that the user is actually the approver for one or more users. In some cases, the user only has the group/role and can thus be used as an approver if desired.
In this case, only USER APPROVER has users attached as approvers, so User Finance and User Secretary have only assigned the role but are not executive approvers.