To take the best pictures of your receipts, here are a few general tips on the best methods and also what should be avoided
Achieve the best results with Acubiz One
Ensure good lighting: Place the receipt on a flat surface and ensure that there is sufficient light. Avoid direct sunlight or bright light as this can create shadows or overexposure.

Keep the camera still: When taking the picture, keep the camera still and avoid shaking it. This helps avoid blurry or blurry images.

Focus on the receipt: Be sure to focus on the area where the receipt is located. This can be done by tapping the screen to adjust the focus area.

Take more pictures: If the first picture is not satisfactory, you can take more pictures from different angles to make sure you have the best picture.

Avoid shadows and reflections: Make sure there are no shadows or reflections on the receipt, as this can distort the image.

Check the image before saving: Before saving the image, be sure to check that it is clear and legible. If the picture is not satisfactory, you can take a new picture.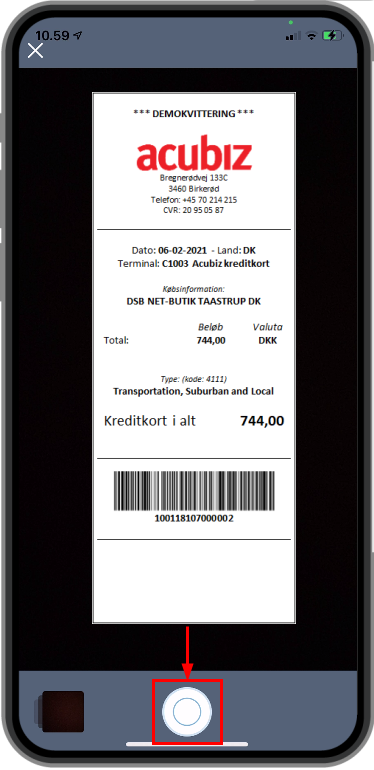 Methods you should avoid
If you want to avoid having your expenses rejected by your manager or by the finance department, you should avoid the situations below.