This function is an acquisition function in Acubiz and is not activated per. standard
Contact Acubiz for more information.
If you have expenses where you have spent your own cash, you must settle with contact expenses. If the outlay is made in a foreign currency (other than system currency), you can change the exchange rate to another. This is often used to avoid price differences.
Note that withdrawing cash at an ATM will often be at a higher rate than what you get refunded. When withdrawing cash, you can advantageously withdraw in the local currency as this will give a better exchange rate than in your home currency.
Change exchange rate on a cash expense
At the time of settlement of your outlay, you can change the exchange rate if you choose a foreign currency. Press the 3 dots in the upper right corner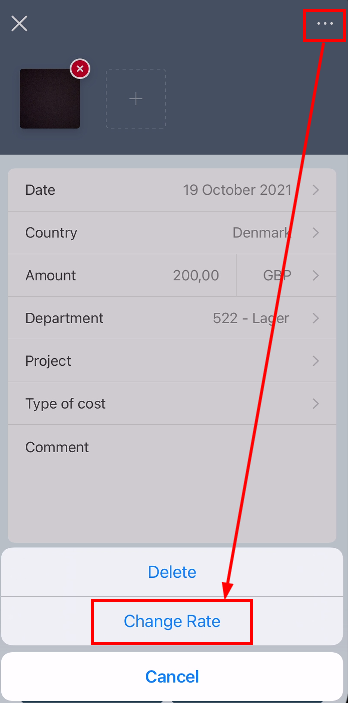 Then the option opens to enter the relevant rate: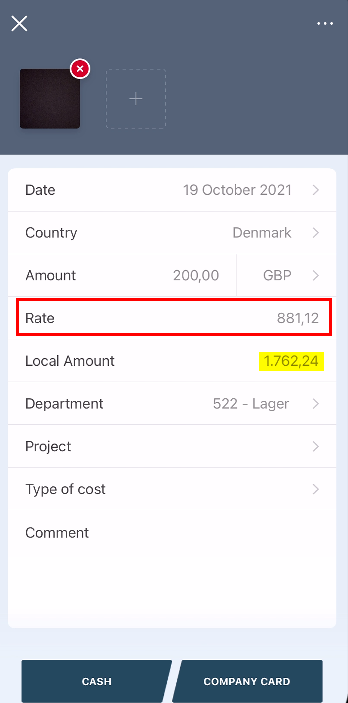 The rate is stated in "what does 100 of your local currency in the foreign currency cost".
The example above
100 GBP = 881.12 DKK