If you have sent a transaction for approval to your approver / manager and you discover that there is an error - then you can pull it back and make changes before submitting it for approval again.
If your approver / manager has already approved, you can not pull back the transactions. Then you need to get hold of your finance department, which can reject it back to you.
How to pull back transaction from approval
Find the transaction that you want to pull back by going to the bottom of Acubiz's history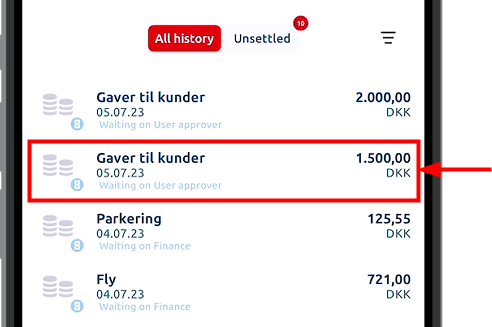 Click on the transaction to open it
Then tap the 3 dots in the upper right corner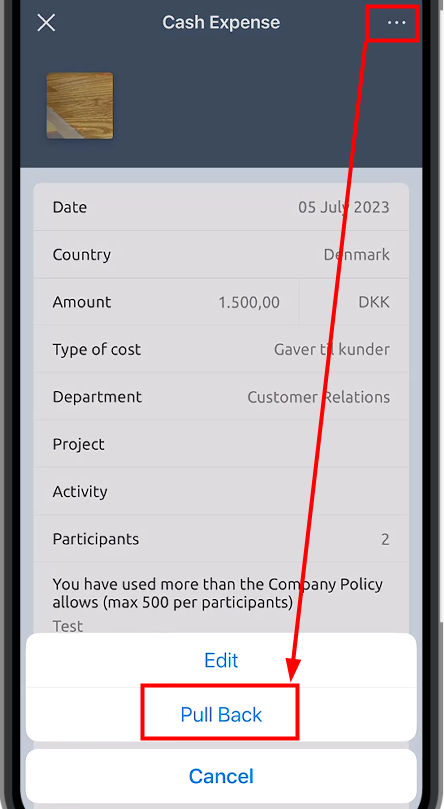 Then select "Pull back" and you can now make changes or delete it completely.
You can not delete credit card transactions.