Employee related invoices
Unlike credit card transactions, there are providers who only send an invoice for the expenditures that have been made. This can be, for example, invoices from travel accounts or telecommunications companies. This is not a case of daily transactions, but only one total invoice ex. employee.
Provisions are not used in these situations.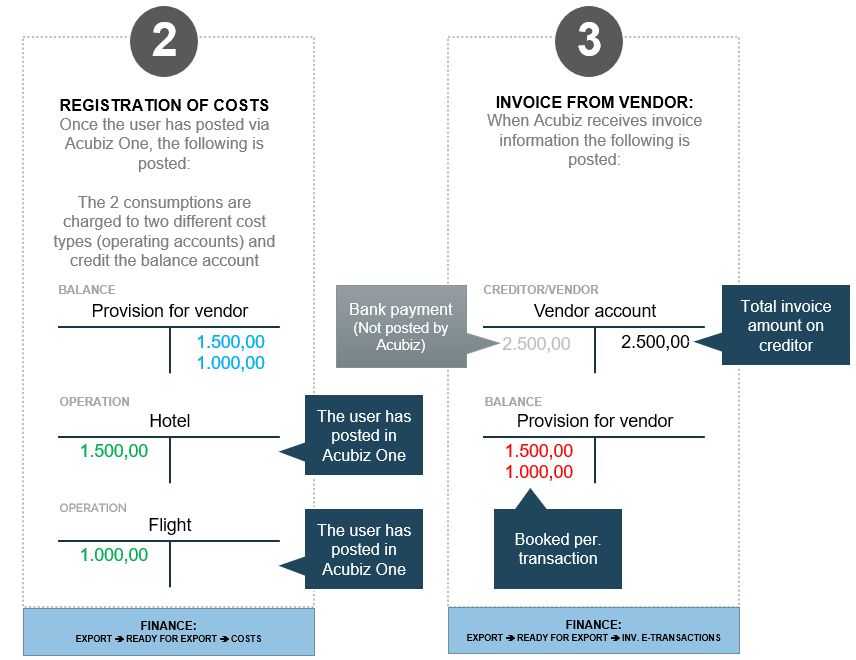 See explanation of the different Acubiz flows
How to set up postings for the above setup