If you need to log out of Acubiz, this can be done in the following way.
Press the cogwheel at the bottom and select LOGOUT.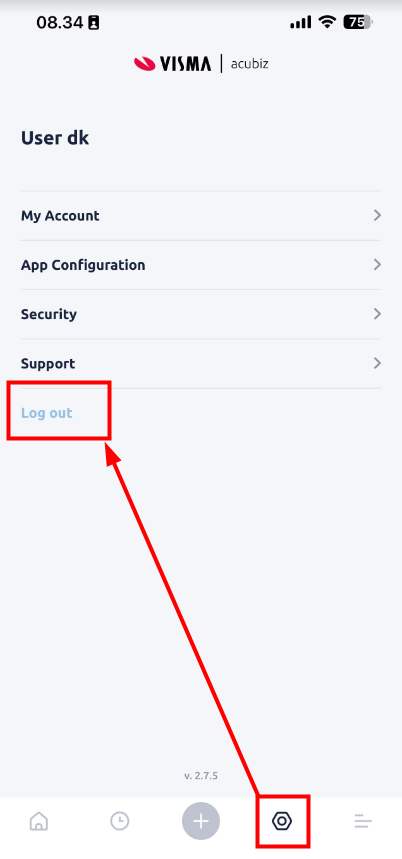 You will then be taken to the front page, where you can log in again.
Once you log out of Acubiz, you will no longer have access to your data until you log back in with your correct credentials.