With the introduction of Acubiz One version 2.7.6 and Acubiz EMS version 7.31, users will now receive push notifications directly on their phone. Push notifications apply:
When new transactions arrive that have not been previously processed
When approver or finance rejects a transaction
When new transactions come in for approval.
Important:
If you are a secretary, you will not receive notifications about your own or other people's transactions.
Example of push notifications (iPhone)

Push notifications will be an active opt-out by the individual user, and must take place in the phone's settings.
Go to Acubiz One and select settings

Then select App configuration
Then manage your device's app settings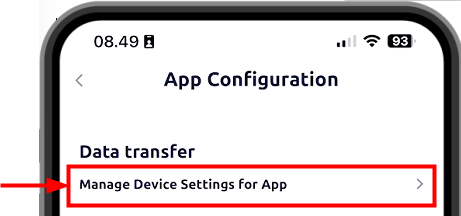 Then open settings for Acubiz One in the phone's settings:
From here you can manage how you want the notifications to work.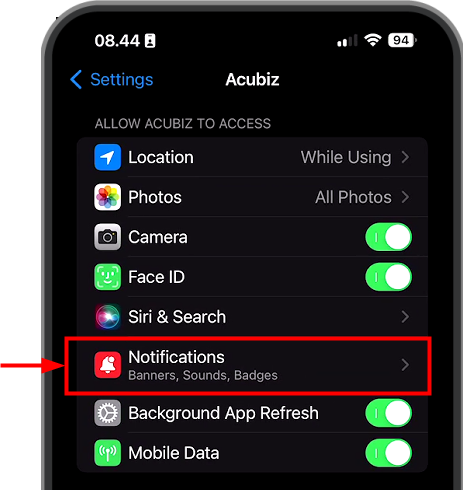 The above are pictures from an iPhone and possibly For help with settings for notifications, we refer to your phone manufacturer's support and instructions.