Local tax requirements and regulations must be complied with.
Get the applicable guidelines from your company.
Acubiz is not responsible.
Tax-free travel allowance is made when traveling for the company. Not all companies offer tax-free travel allowance. If the company pays all costs for the trip, the feature will not be available in Acubiz One.
The rules for travel allowance are different from country to country, and the example below is based on the Danish country rules. The way to supplement an allowance through Acubiz One can be very similar in other countries.
Create travel allowance (diet)
Click the + icon at the bottom of the app

Click on ALLOWANCE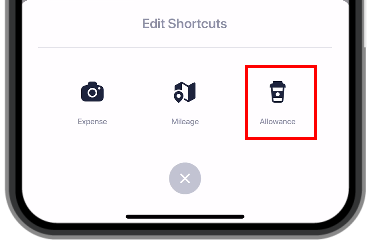 Fill in travel details
Fill in the relevant travel information needed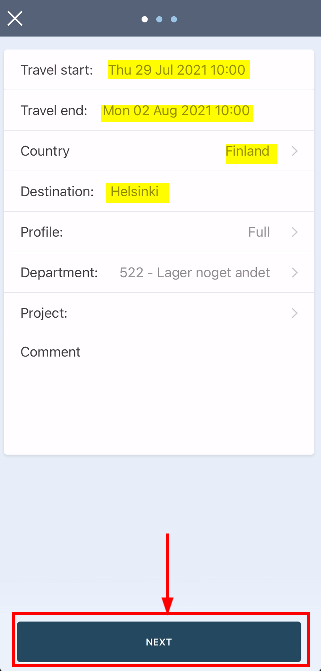 Press NEXT.
Choose the additions and/or deductions used on your trip
If your trip is ie. 3 days then swipe (right and left) between the days and put "tick" in the correct deductions and additions (below is ticked in breakfast and lunch for this day)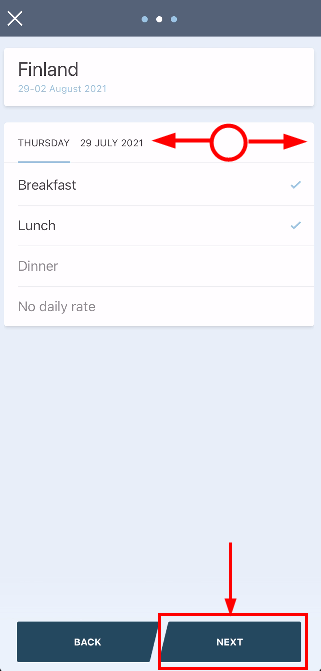 When all days are set, press NEXT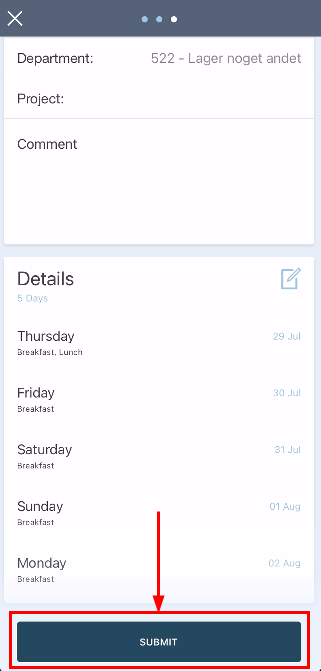 Now you get an overview of your travel allowance. The following options can be used:
Make corrections for the individual days by tapping the pencil icon.
Delete your travel allowance and start over by tapping X in the upper left corner of the screen
If you are satisfied with the result, press SUBMIT
Once the transaction has been transferred, you will have an overview of this directly in your Dashboard.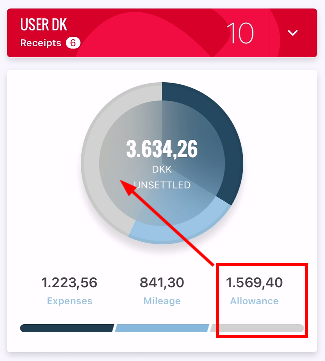 As well as in your history at the bottom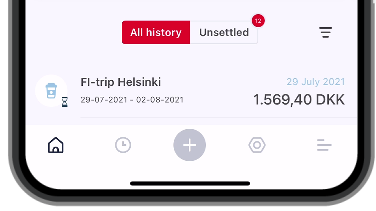 Please note that the actual calculation of the travel allowance is not made in Acubiz One, but is only calculated based on the information you enter when it is transferred to Acubiz.