At the bottom of Acubiz One you will find the LAUNCHER, where you start with various actions to make your settlements. You have the ability to personalize these actions according to your needs. There may be features in Acubiz that you do not want to use or do not use very often and can therefore change the layout / shortcuts.
You can find the launcher here

Click + to open the launcher: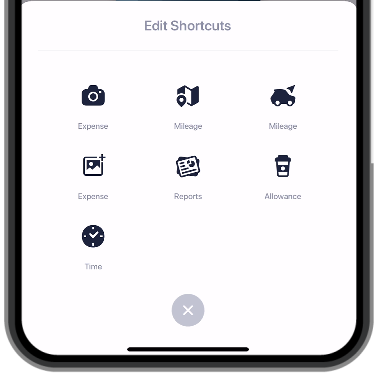 Note that not all the features shown are available in your company's Acubiz solution and therefore your options may be different - but the method is the same.
Arrange your shortcuts
Press EDIT SHORTCUTS

Here you can change the order of your shortcuts as well as disable features that you do not use.
Change order
The order in the list represents the order from left to right in the launcher. Rearrange as needed by moving the item via the 3 lines next to the item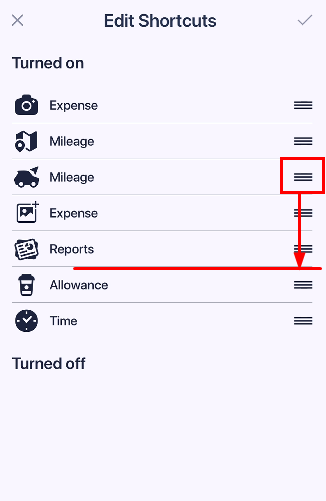 And the item has been moved down the list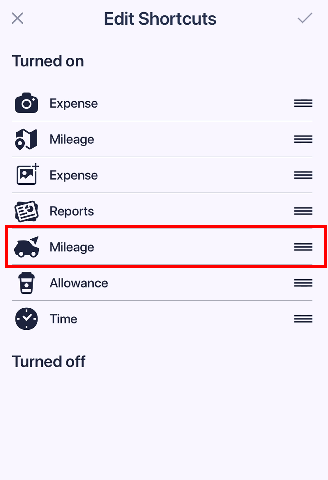 Accept your changes with the check mark

Disable features
Pull the item down in the TURNED OFF area as follows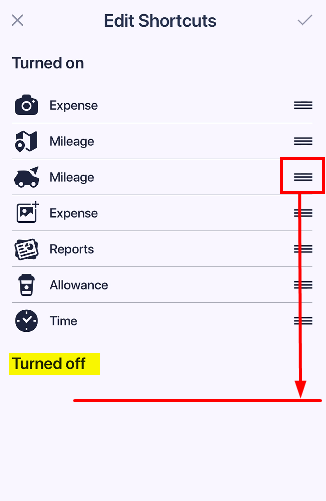 Now the item is turned off and removed from the launcher.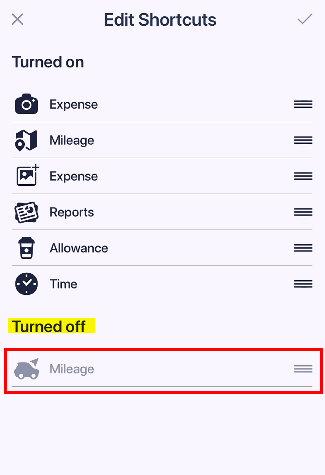 Accept your changes with the check mark