An example of when a staff check can be initiated could be if one (or more) employees often make mistakes.

Employee configuration:
This control is the strongest and thus denies other rules such as; General sample and account-specific control.
Open the employee in Acubiz and enable the sampling check under Company Policy. Finance authorisation.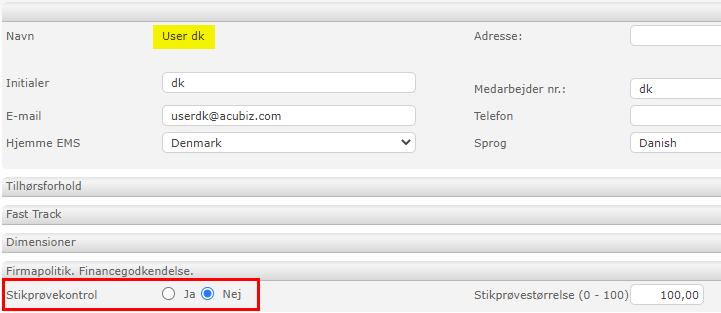 Above the sampling check is disabled.
Enable and set the desired value.
50% of employee transactions land in Finance. However, the check does not undermine an account check on amount or country.

All employee transactions will be controlled in Finance.