Applies only to SFTP accesses that use MFT.acubiz.com in the server address (Hostname).
The article covers the following:
Acubiz MFT solution overview
The MFT solution consist of both SFTP access and a web login
Web: Password and Log

Tool/Program:
Your Internet browser

Difficulty level:
Easy

Competence:
Regular user

Requirements:
Access must be created by Acubiz in connection with the implementation of Acubiz.

Access: https://mft-dashboard.acubiz.com/

Used to make settings on your SFTP access, such as

Change password
View activity reports (log)

Not used in daily integrations with Acubiz.

The web platform cannot be used to retrieve/send data to Acubiz.

SFTP: Data transfer

Tool/Program:
ERP SFTP module or separate SFTP client
Difficulty level:
Advanced
Competenc

e

:
IT technician
Requirements:
Password must be created. Access to internal IT systems in the company.

Host name: mft.acubiz.com
Protocol: SFTP
Port: 22

Transfer data to and from Acubiz

Retrieve accounting data from Acubiz
Sending master data to Acubiz

To be used in the daily integration to and from Acubiz.
Request a password (first login)
When your SFTP access is created, a password must be generated. This is done by going to https://mft-dashboard.acubiz.com/ and then clicking on "forgot password"
You must then enter your username (provided by Acubiz)
The username is not an e-mail address, but your Acubiz Company ID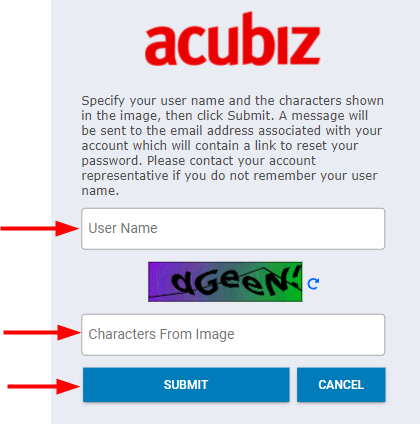 A reset email will be sent to the email specified on the MFT user profile.
The email looks like this: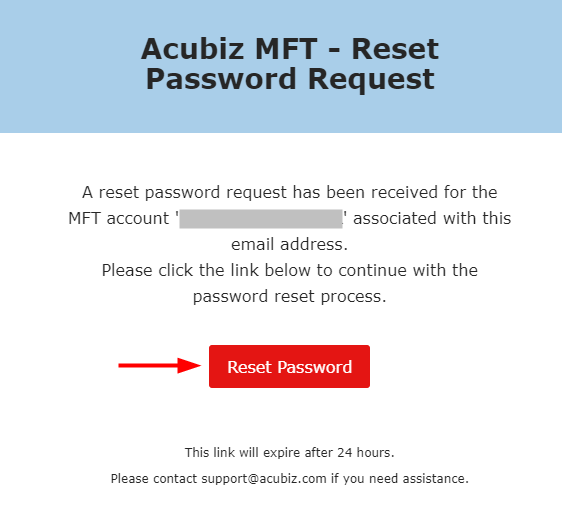 Click on the link to reset the password: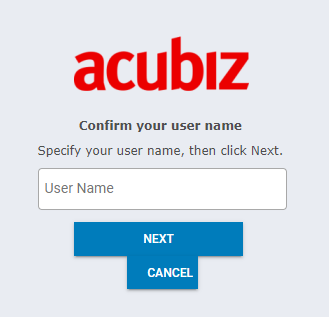 Enter the username and press next: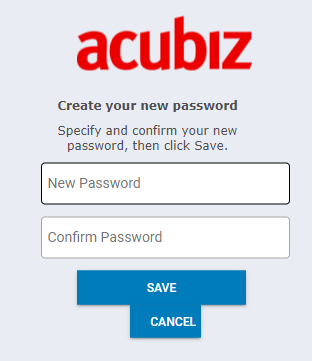 Enter the new password here.
Change the password on the SFTP account
Log in to https://mft-dashboard.acubiz.com/ to manage your profile, such as changing your password:
This is how the password is changed: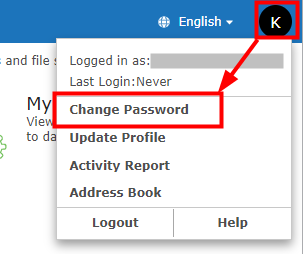 Enter the old password and then the new password (and confirmation)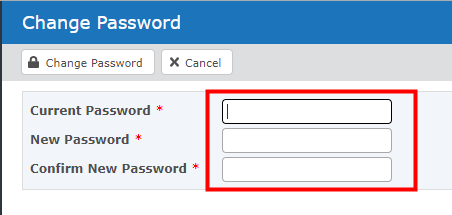 Press "Change password" to save the new password.
Please note that when changing the password, the password must be updated in the systems that use this login information to retrieve and deliver data to and from Acubiz.
Activity report
When you log in to the MFT platform, you can see and search the activities carried out in relation to data transfers. Click on activity report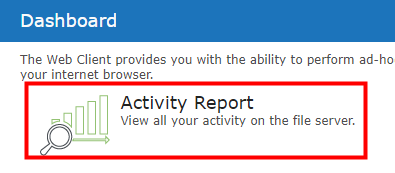 Enter your search criteria and press search

The results are shown in the overview where uploads, deletions and renaming can be seen.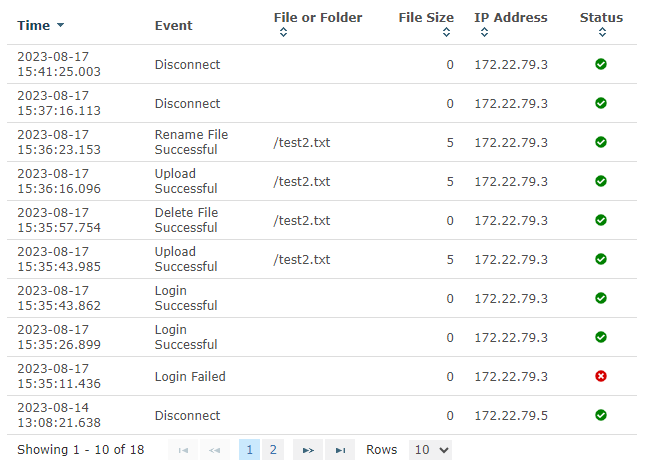 SFTP HOST Keys
The SFTP server on mft.acubiz.com has two Host keys active, and both can be used. Technical info and Fingerprints for host keys:
Host key ssh-rsa 4096
Signature algorithms
rsa-sha2-256 and rsa-sha2-512
SHA-256:
o8iwgXiAmoSwAciNy1YHCyDHrrPRA+jc5kzDxc/IgkY
MD5:
56:25:6e:e2:7c:6c:3b:a1:8f:c8:67:37:12:10:85:98
Public Key

PublicKey_rsa-sha2-512.txt
Host key ECDSA-521
Signature algorithm:
ecdsa-sha2-nistp521
SHA-256:
gkp8umCq9PUcOIulfEs0lDHdGN0SKiuouVlG7pA3QzA
MD5:
2c:ea:f5:cf:c7:7b:46:3d:d9:e5:d7:99:61:22:85:de
Public Key:

PublicKey_ecdsa-sha2-nistp521.txt
More about SFTP integrations
Read more here about SFTP integrations to and from Acubiz