The secretary role can be given to users who must make settlements on behalf of another person. When a user is assigned the role of secretary, the same user must be activated as secretary for the user (or users) to be secretary for. This is done in 2 steps
Assign the Secretary role to the appropriate user. How to assign a role to a user >>
Add this person as a secretary on the relevant users
This action can only be performed by a user with the administrator role.  Understand roles in Acubiz >>
Add user as secretary
When the secretary role has been assigned to the user, this user must now be added as an active secretary for the relevant users. Go to ADMINISTRATOR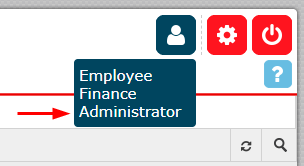 Go to USERS and select the user (or users) to be assigned a secretary.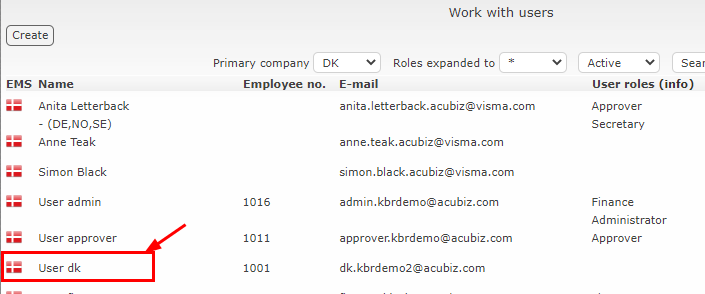 Under the item Relationship, a list of the users who have been assigned the secretary group is displayed, and only the secretary (or those) who are ticked have an active secretary role vis-à-vis this particular user.
No secretary chosen
On this user there are 3 available secretary users but none is selected.

A secretary has been elected
Out of the 3 available secretaries, one secretary has been selected for this user:
When a secretary logs into Acubiz, it is possible to choose between the employees for whom you have been chosen as secretary and thus make settlements for this person. See also how one secretary works for another in Acubiz One >>
Choose which employee will work on behalf of: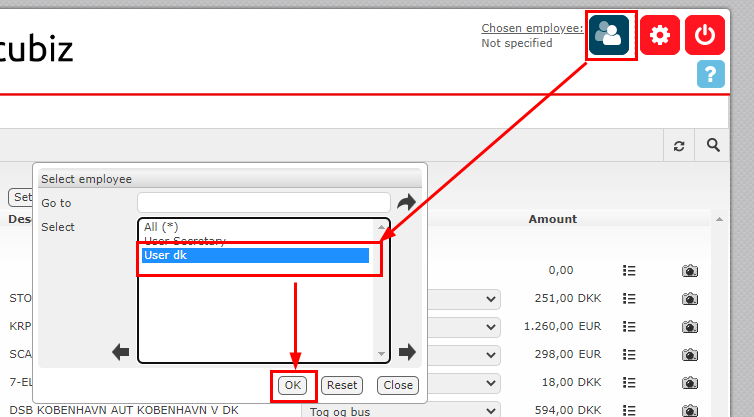 Transactions for this employee are then displayed.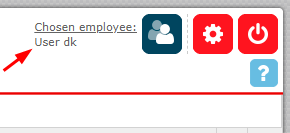 Note: A secretary does not have approval rights on behalf of the person for whom you is secretary for.