All e-mails sent from Acubiz are set up with some standard texts. Changing the content of an email consists of changing two areas of each email template:
Setting up the content of emails
Go to: ADMIN -> ADDITIONAL SETTINGS -> EMAIL SETUP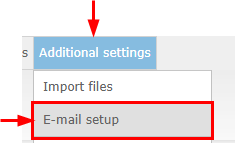 Both the subject field and the content of the email can be changed, but the content itself is "wrapped" in Acubiz design - regardless of what is changed in the content.
Send email as plain text or HTML:
You can change the format of the emails sent from Acubiz in this section.

The default is the HTML format.
Change the content of the email templates
In the highlighted section below, you will find the email templates that Acubiz uses.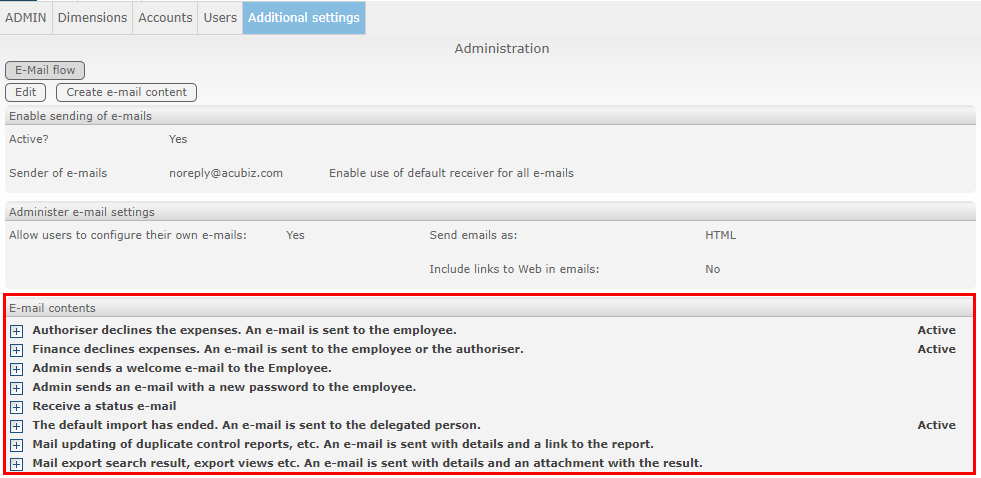 Select email template
Go to the e-mail template you change and click on the language

Now the subject field and content can be changed as needed.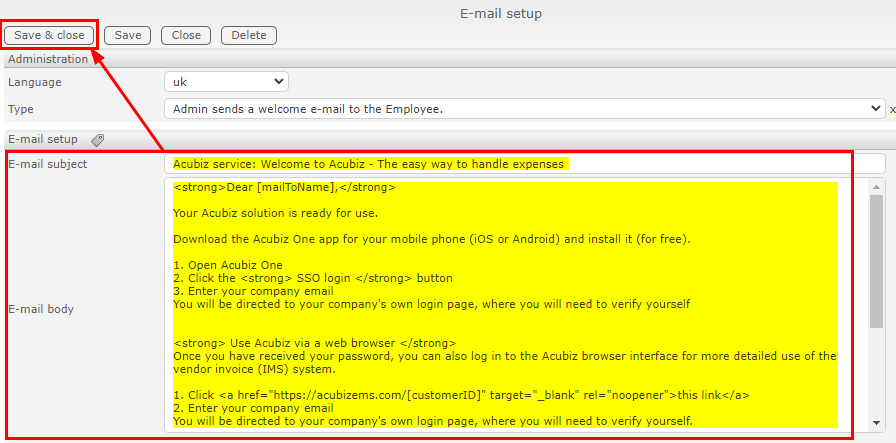 The texts surrounded by [xxxxx] are system values, for example:
Name of sender
Name of recipient
LoginID
Status messages
... and much more
Click on the manilla note to insert one or more system values as needed.

Note that not all system fields can be used in all emails. Example: In a welcome email, it will not be relevant to insert "the name of the financial approver" as it is outside the scope and relevance.